A wave of love over our centers
Valentine's Day is a big event in the Philippines. All through February, our young beneficiaries took part to various activities with love as a theme. "Love in pandemics times: celebrate love in all its forms" was the theme for this year. For the young girls, Valentine's Day is a wonderful occasion to discover that love is not restricted to traditional couples but that it can be expressed in many other ways. Anyone can give and receive love, which is part of fundamental children's rights.
In Passi, the girls had the opportunity to speak from their heart during a roundtable discussion about love in its different forms and how to speak about love. They could also take part in sport activities such as a race and art activities such as singing, danse or poetry. They could show their talents and develop further their team spirit and sense of fair play.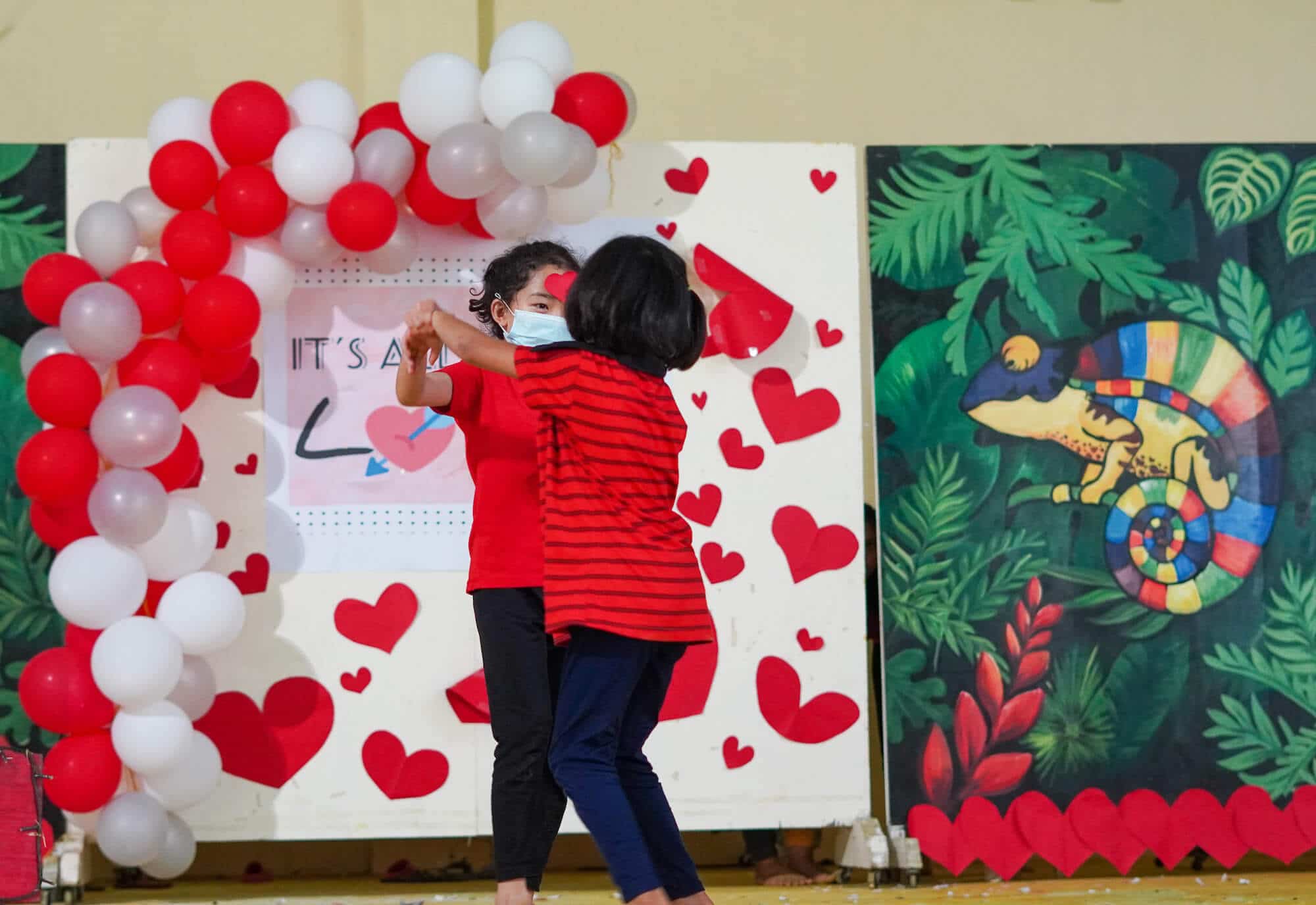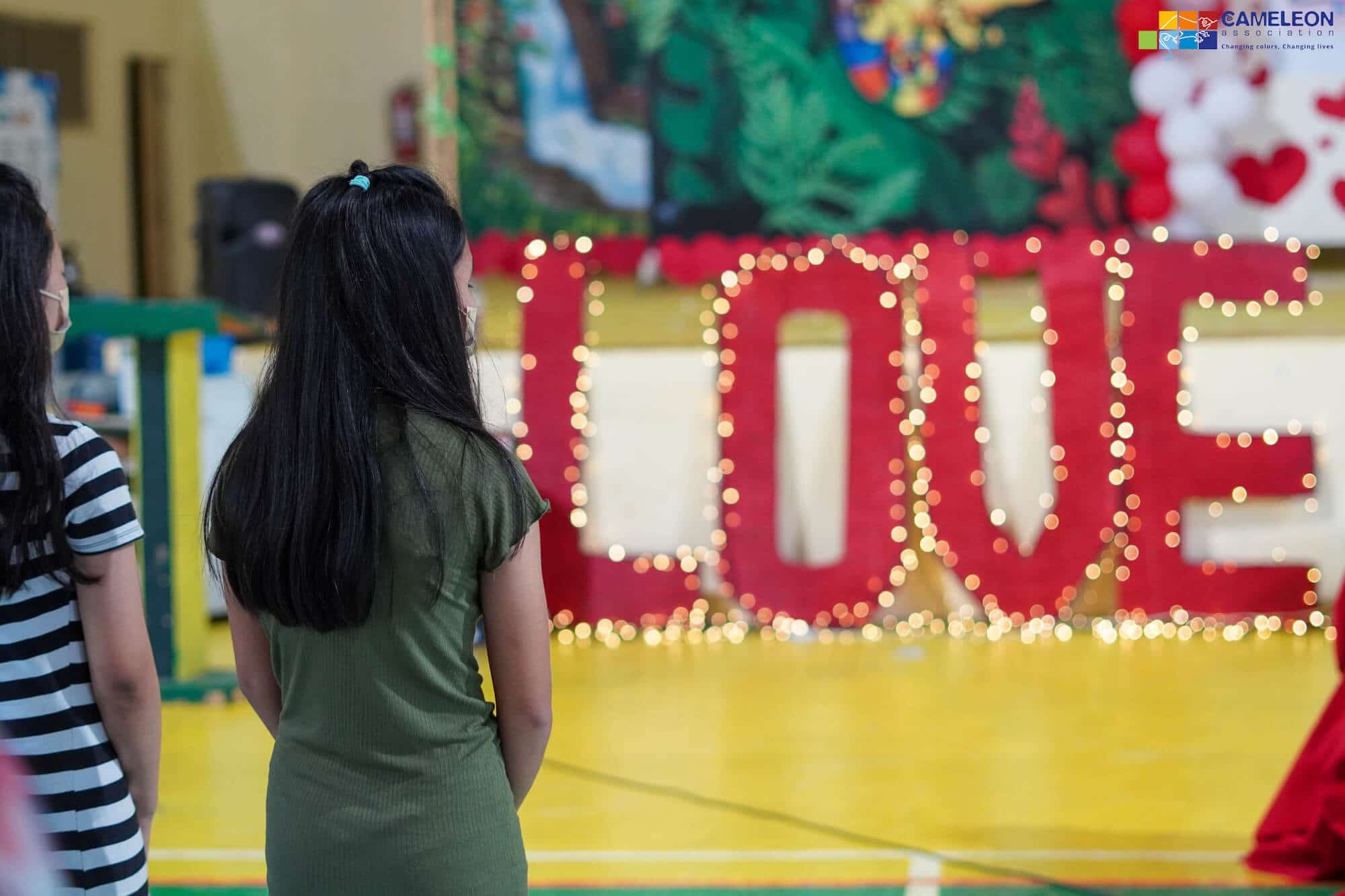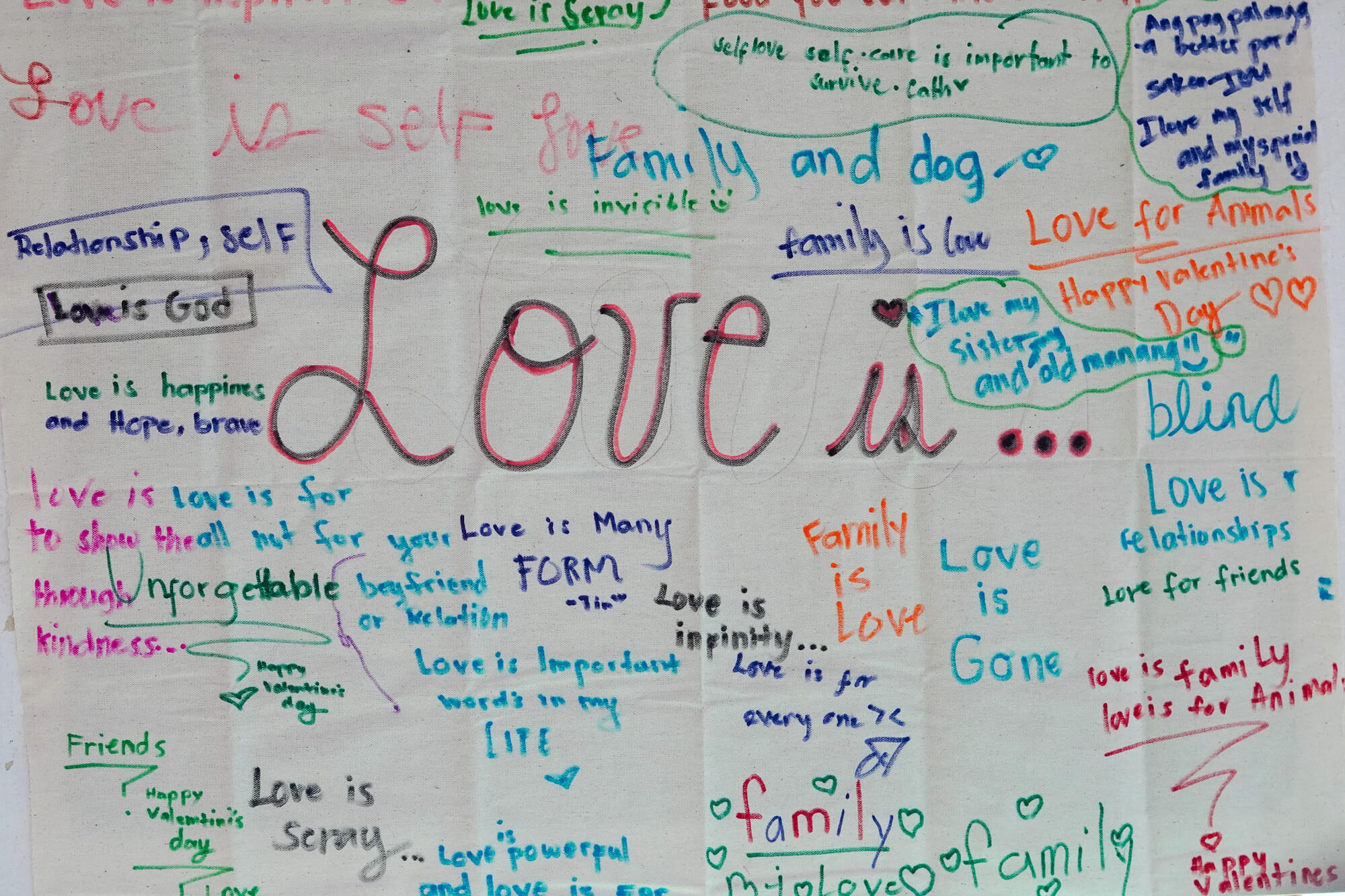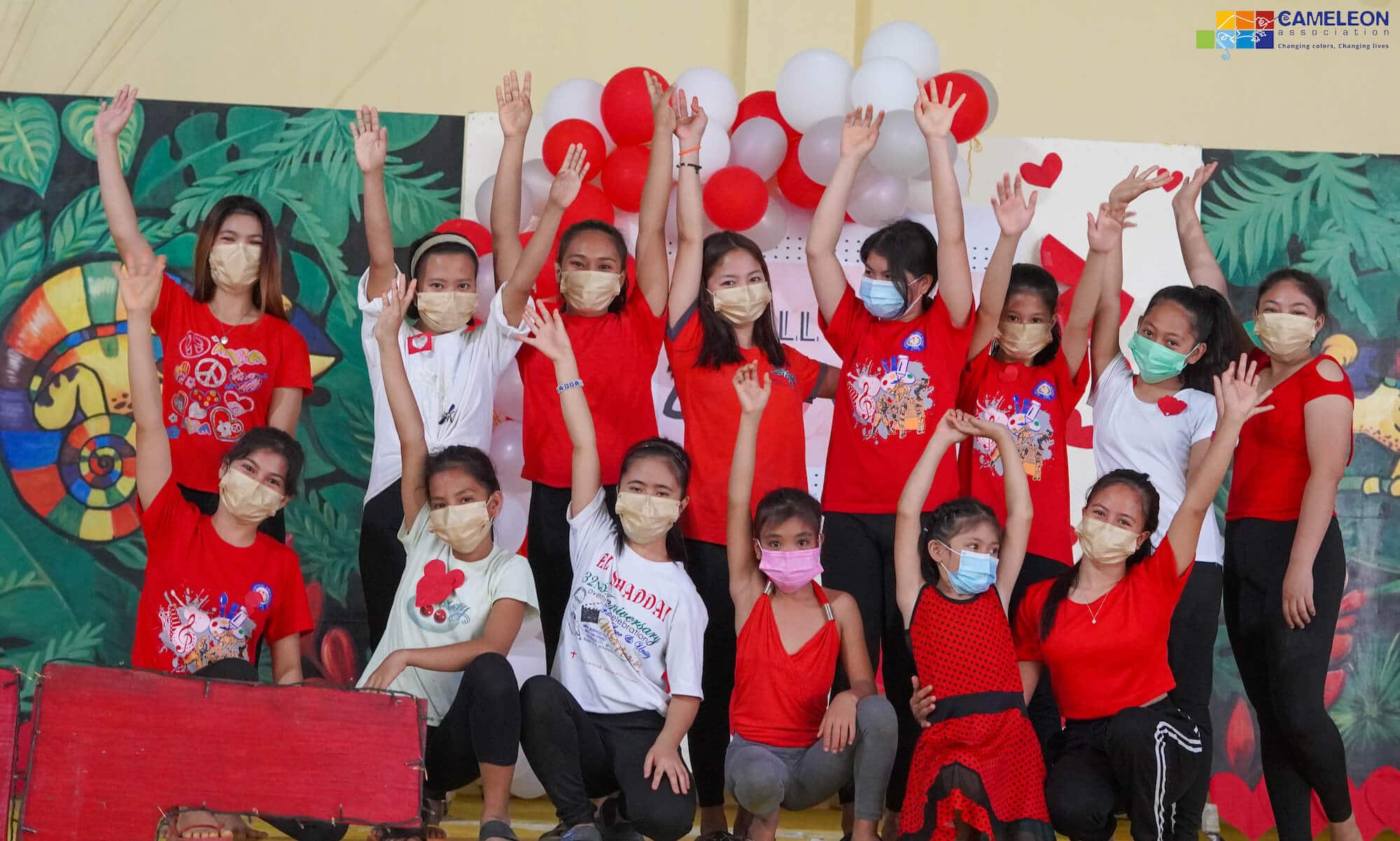 In Negros, the girls cooked exquisite pastry with love as a theme. A great sweet time of sharing. They also took part to sport and art activities. Each one in turn could write a love declaration to one or more close person, expressing their feelings in the form of heart-shaped cards. That was a delicate and very moving time. All these activities helped the young girls, victims of sexual violence, to develop their creativity team and also cohesion.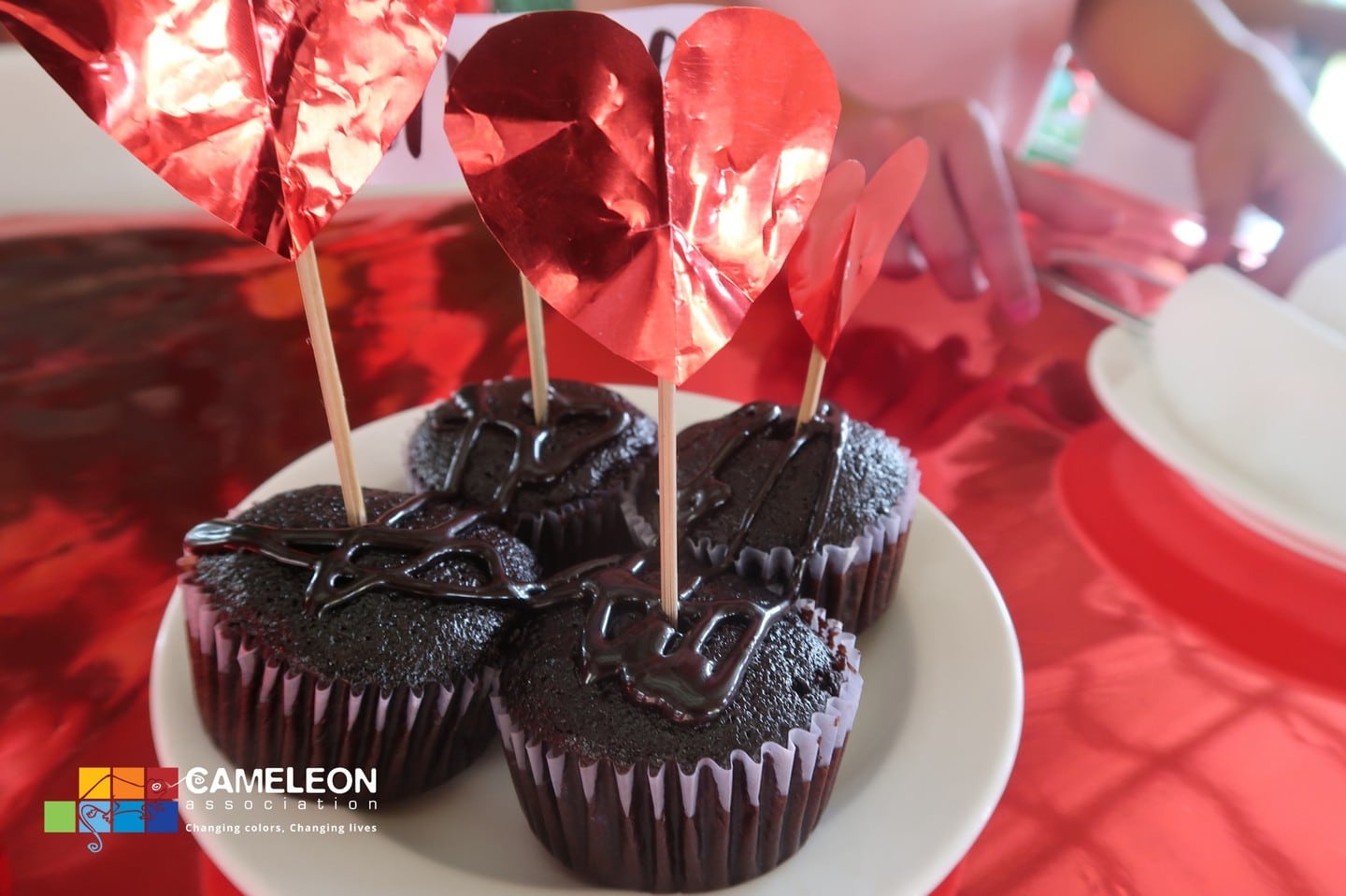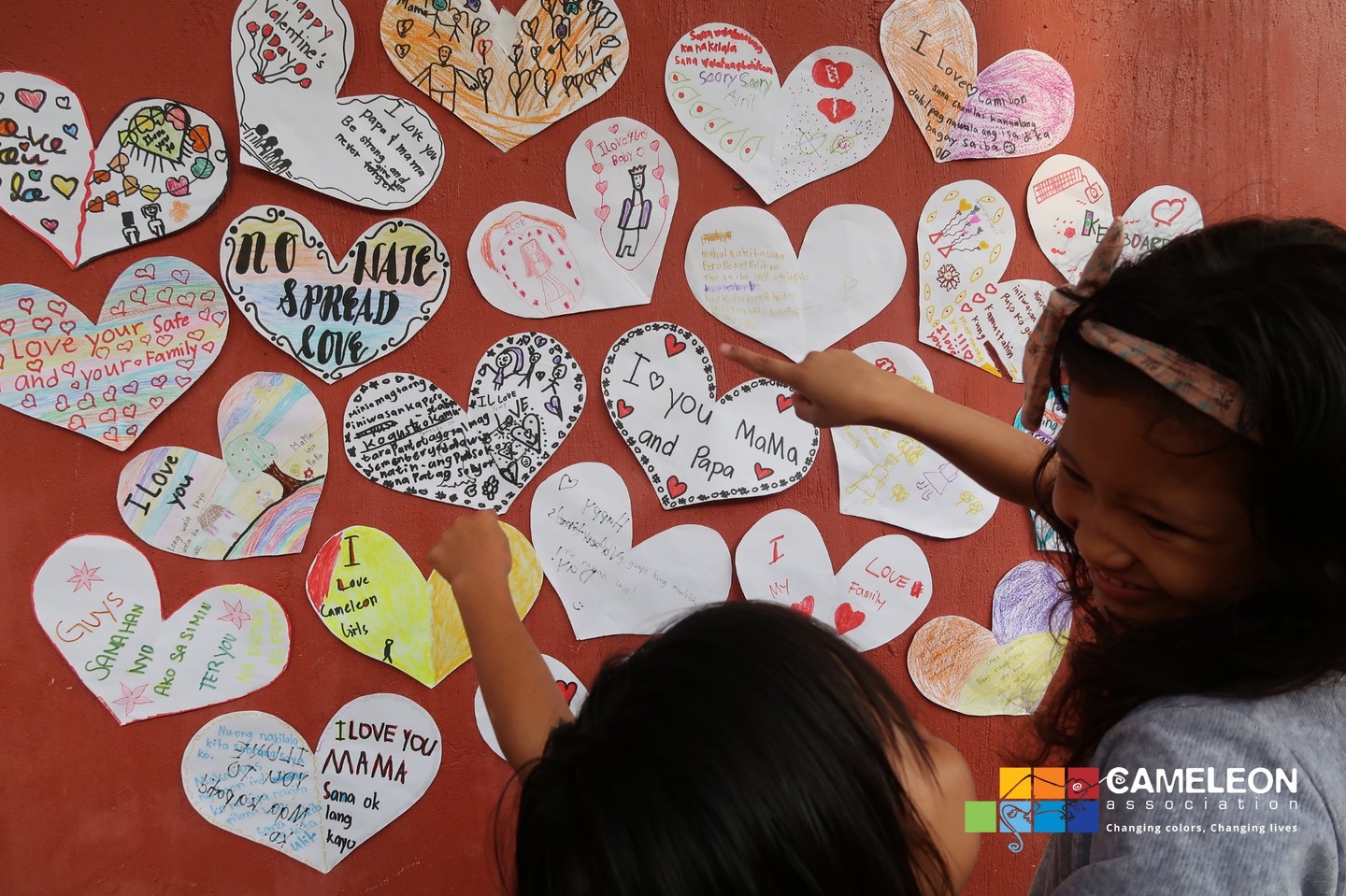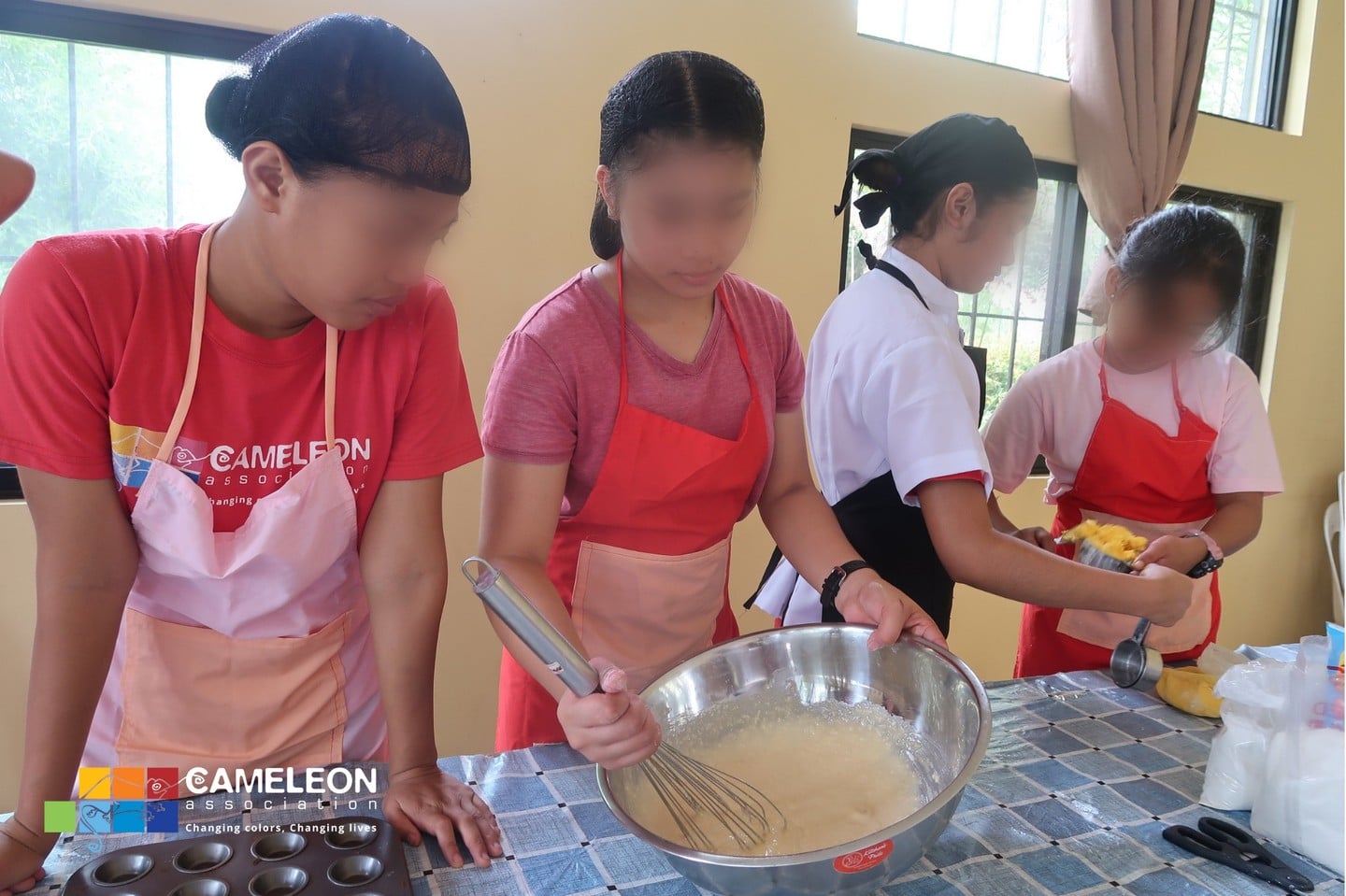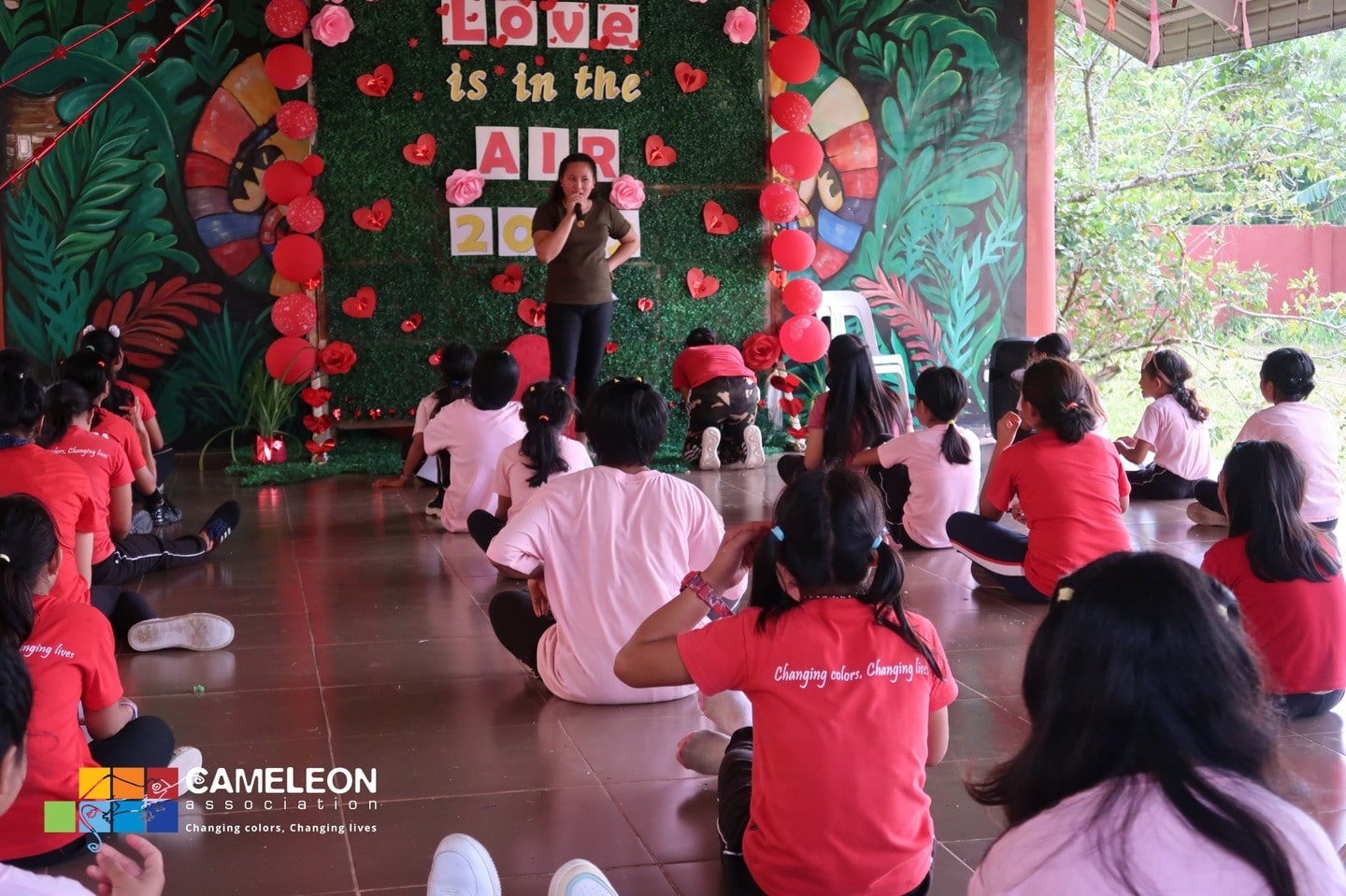 Fun and creative activities
Young girls are busy daily in the gardens of the centers. They garden together and get an introduction to horticulture. Patience is a must! Gardening makes them aware of topics related to maintenance, environment and allow them to develop their sense of responsibility.
In order to relieve tensions and let off though a sport activity, beneficiaries take part to Zumba lessons once a week. They dance all together on frenzied rhythms.
The young girls also followed a "Do your best" training course about self-confidence. They could work on themselves and develop their self-esteem. A very rewarding experience for psychological personal and professional perspectives.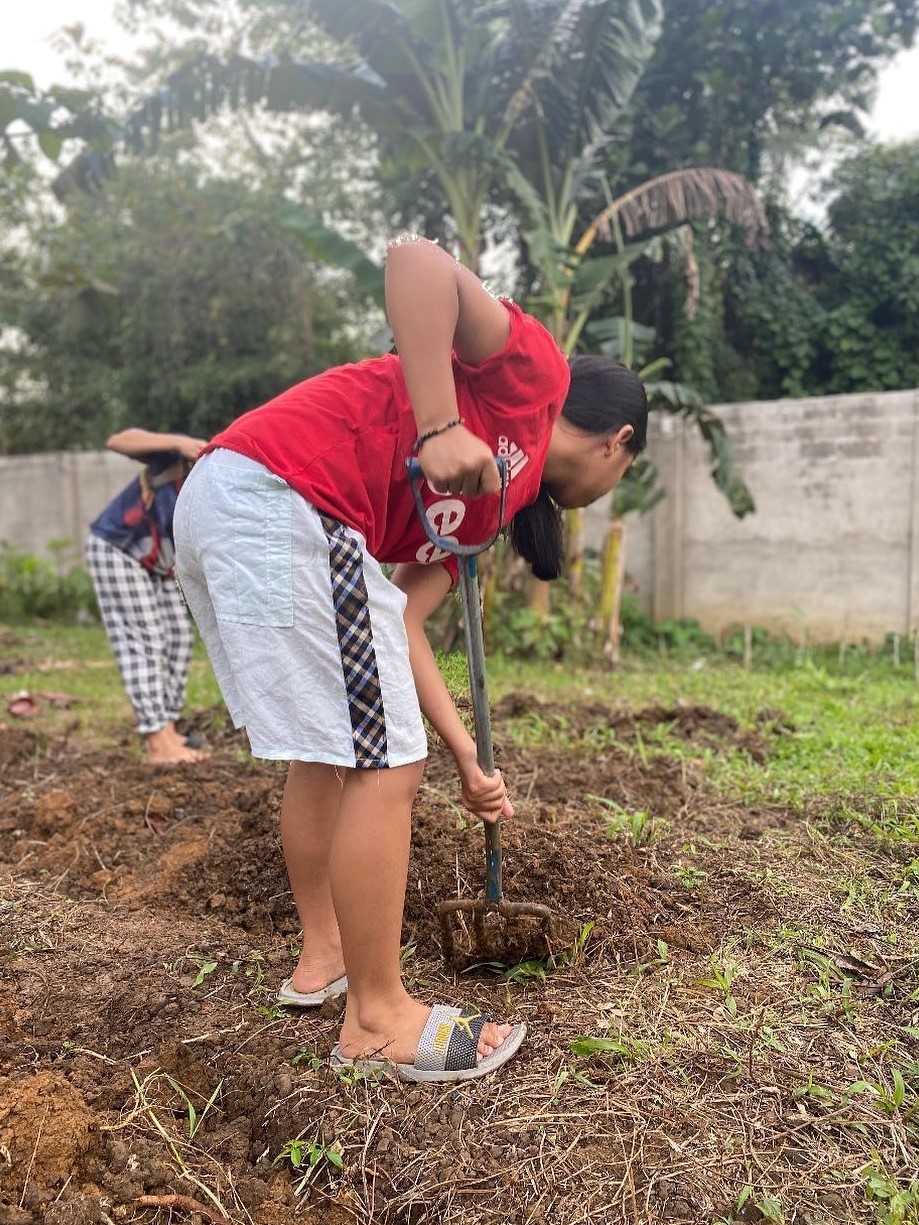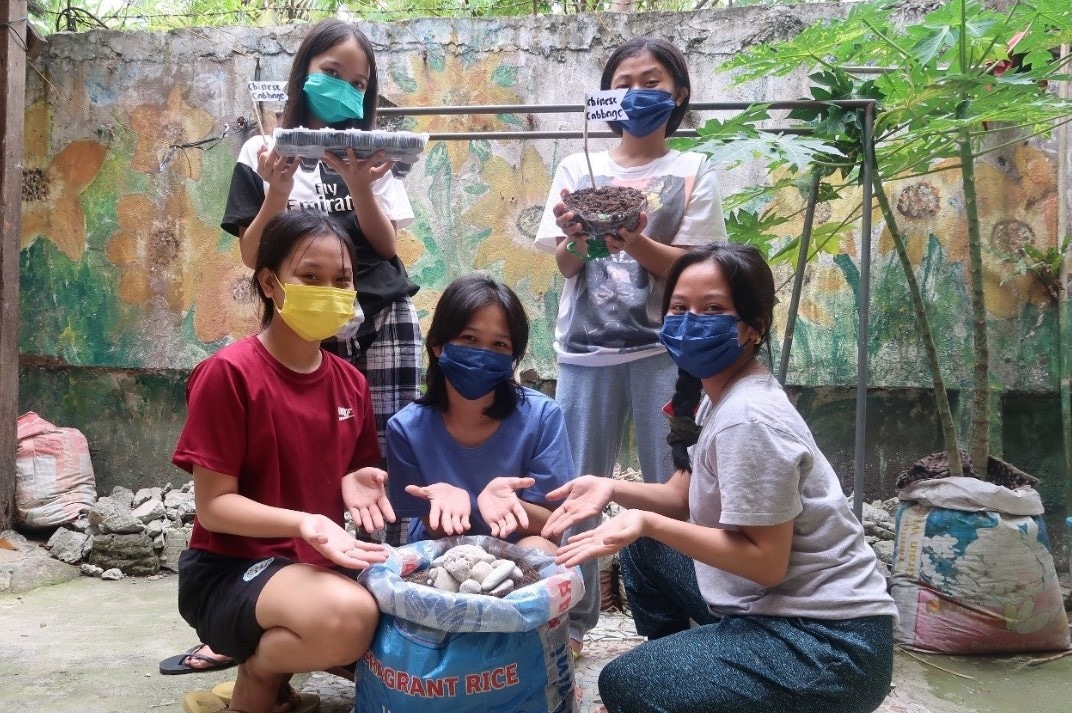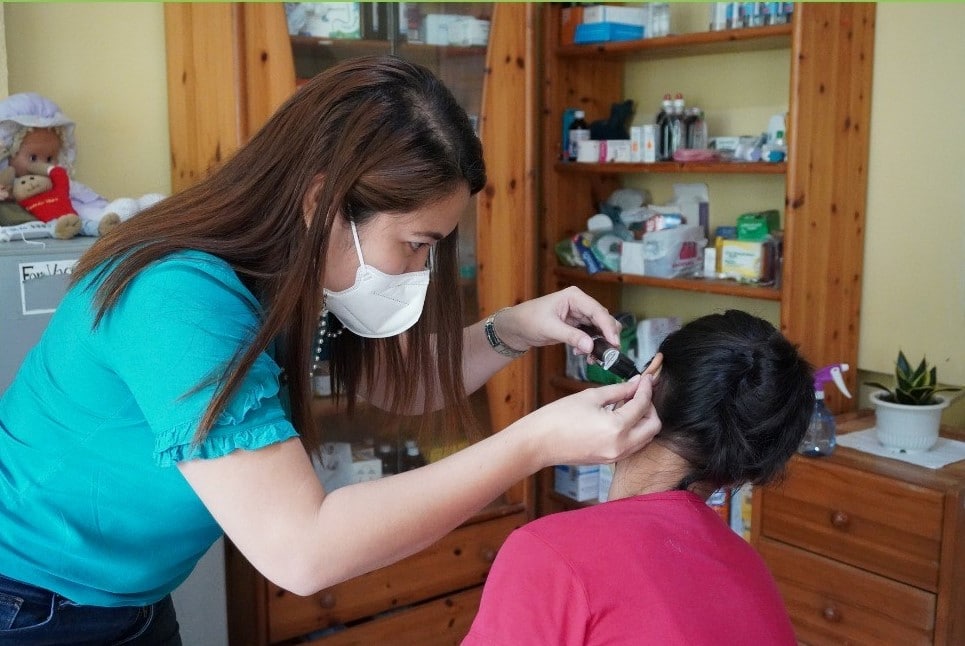 Two young girls, victims of sexual violence were admitted in Passi center. The two girls joined the Personal Reconstruction program. After their arrival they could benefit from medical checks and treatment provided by the center's medical team.
Project House of Families
Our team and representants from "Les Apprentis d'Auteuil" met to exchange on the advancement of various actions of the project of the House of Families.
Skills training for the young girls
5 beneficiaries of Reintegration and Autonomy program took part in training cession focused on professional orientation and identification of their skills. They could tackle the following subjects with their coach:
Promoting their strengths and abilities,
Addressing an audience
Companies 2.0,
Social interactions and communication inside a company
Company rules as well as rights and obligations of employees
The young girls who will graduate in a few months could identify their skills and those necessary to follow their professional choices. They also learned how to write their resumé and how to use Facebook and Canvas in a professional context. They were more than happy to have received so much advice in order to better prepare their future.