Our goal: raising awareness about children's rights, non-violence, girls-boys equal opportunities, international solidarity and civic commitment in schools.
---
CAMELEON considers that it is essential for young people to know their rights, in order to be better protected and to be active players in society. This is the reason why the association performs prevention against violence and promotes solidarity actions in the school.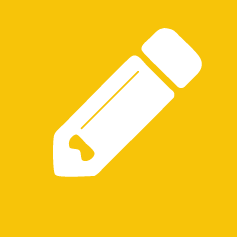 Our prevention and awareness program
Since sexual abuse is as taboo in France as elsewhere in the world, CAMELEON wanted to continue the steps of Young Ambassadors for Children's Rights set up on the field, in the Philippines, and foster similar actions in French schools. Since 2014, the organisation has been leading awareness workshops on children's rights and on international solidarity for pupils from primary to high school.
A way of learning through experience and play, as well as suitable educational tools, allow children to discover their rights and duties through the notions of respect, citizenship and equality. Dynamic and caring stakeholders are volunteers and unpaid workers trained in children's rights and to animation/popular education.
The Air France foundation, our main partner for over 10 years to fund our programs in the Philippines, is now supporting our actions in the schools in the Ile-de-France region. Thanks to this new partnership, CAMELEON has developed a global approach to preventing violence in school, and offers awareness and training modules to parents and supervisors.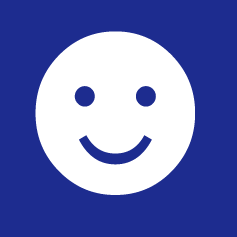 Children's Rights Day
On November 20, 1989, the United Nations Organization adopted the International Convention on the Right of the Child. This founding text aims to protect and guarantee children's specific and fundamental rights. Since then, the day of November 20 has been declared the anniversary date of this historic agreement.
Each year, CAMELEON celebrates the children's rights on this occasion. Contests are started at schools in France and Switzerland, as well as in our reception centers in the Philippines. An international event that allows children to express themselves using their creativity on children's rights!
2014: contest "Draw me a Chameleon"

2015: poetry contest "In a colorful world, all the children…"

2016: contest "Show your rights"

2017: contest "A superhero to fight for children's rights"

2019: contest "A cake and some greetings for the 30th anniversary of children's rights"
We also organize operations with student associations, such as the UNICEF branch in Sorbonne Nouvelle University or the Student Office of Clermont-Ferrand University, to raise young people's awareness on International Day of Children's Rights… Acknowledgments to the students who present CAMELEON and children's rights in their school!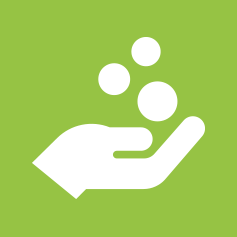 Solidarity Actions
CAMELEON intervenes in a process of education to citizenship and international solidarity. Pupils who are sensitive to our cause can organize solidarity actions, as part of an association or their school, for the benefit of our programs on the field, in the Philippines. Rice bowl, fair, exhibition, raffle, exchange of good practices, clothing collection… every idea is welcomed!
2017: Rice Bowl Action at Caousou school group (Toulouse). School canteens offered for lunch a unique meal based on rice and fruits. Profits made on canteen tickets were donated to the association. 70 classes, i.e. 2099 pupils, took part in this operation to raise the children's awareness on inequality and child malnutrition throughout the world.

2018: On the occasion of the 15th edition of the Solidarity Studies Olympics of the "Apprentis d'Auteuil" ("Trainees of the district of Auteuil"), over 2800 young people mobilized to help children supported by CAMELEON. During the Olympics ceremony, 62 pupils and 14 educators from the "Apprentis d'Auteuil" have come a long way from several regions of France, as well as Sabine Claudio (former Head of CAMELEON in the Philippines) and Richie (young sponsored child of the villages and president of CAMELEON's Young Ambassadors of Health), who came especially for that occasion from the Philippines… It lead to emotional exchanges!

2019: Sale of kits and pouches handmade by the Belgian collective "Las Chicas" ("the young ladies"), in order to finance frescoes and a "zen" garden in our new reception center in Negros. Discover those 4 committed and inspiring young ladies!

2020: Fundraising during Pasteur School's Christmas market (Orgeval). 7 classes, i.e. 179 pupils, were mobilized for the organization.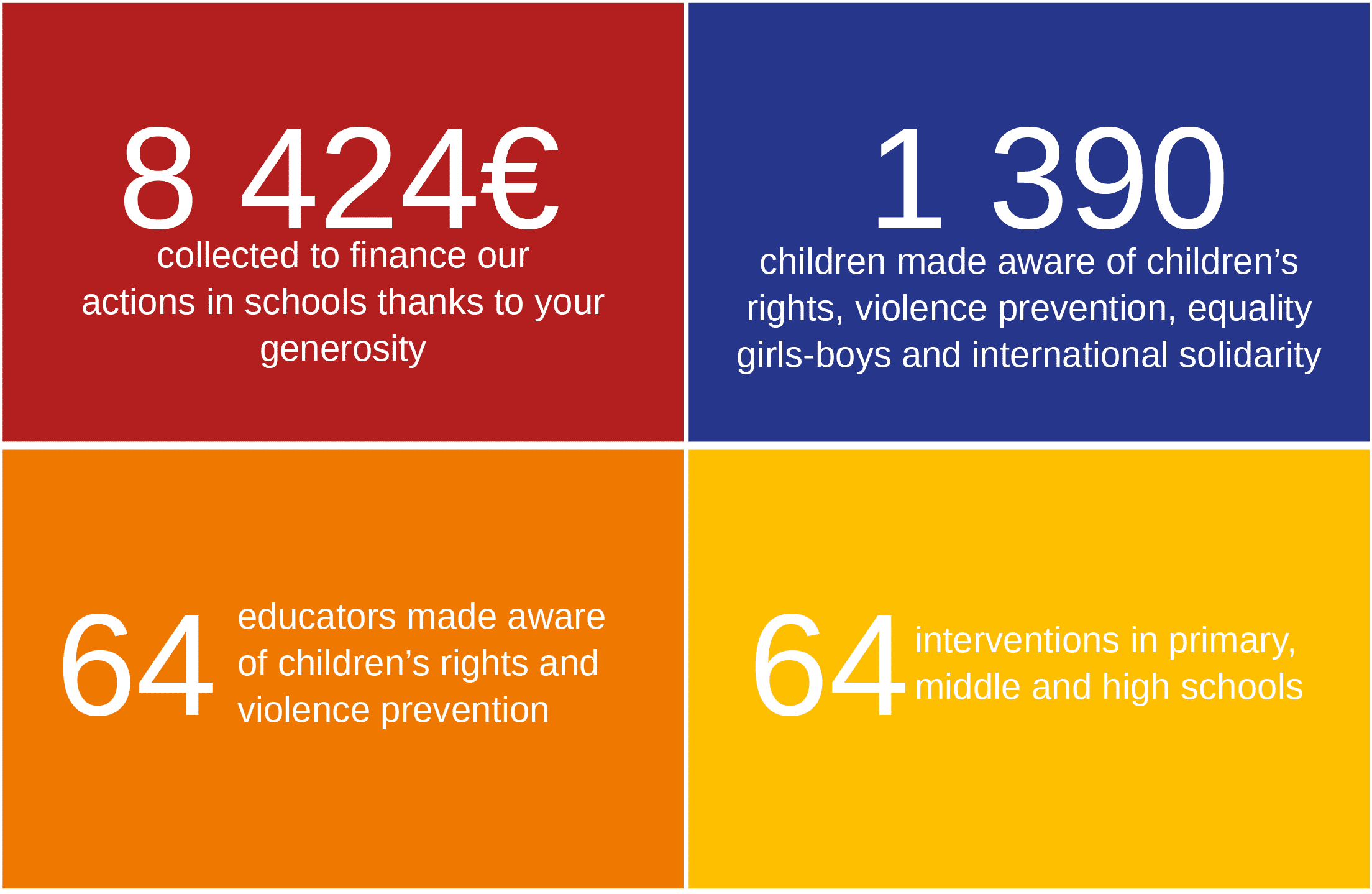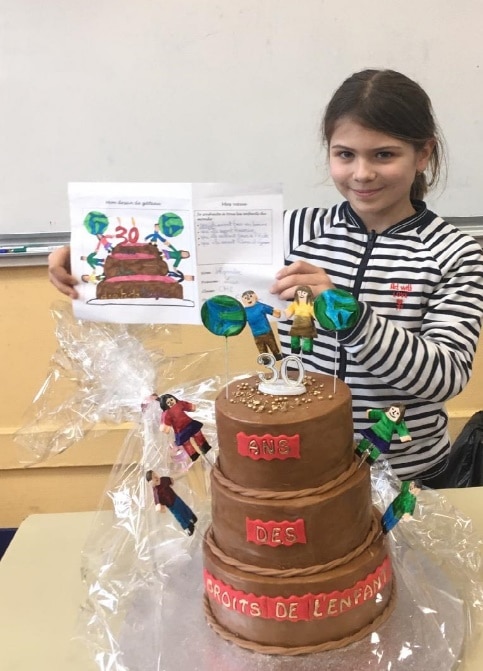 "I wish that all the children in the world had good health, were happy, went all to school, were free and equal."
– The wish of Lucie, winner of the contest organised for the 30th anniversary of the International Convention on children's rights.