Q&A Scholastic sponsorship
"Sponsor's question" SHEET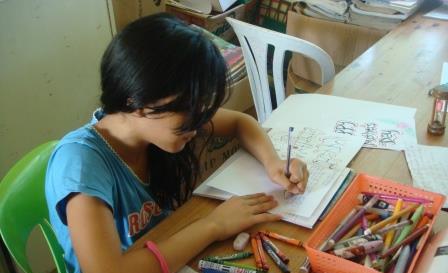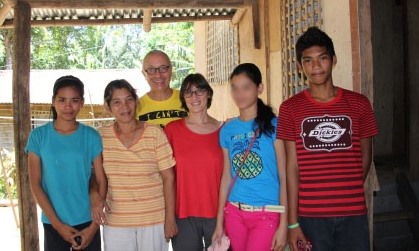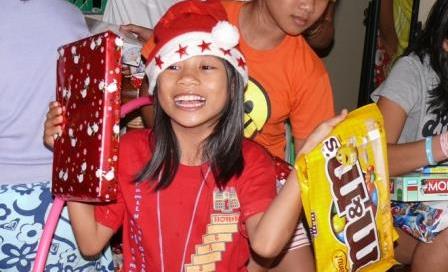 What does sponsorship mean? What does being a sponsor mean?
Sponsoring a child and being a sponsor means providing financial and moral support to a child, one's godchild, for them to keep studying. At CAMELEON, supporting a child is individual and a personalized follow-up is done on a regular basis. Supporting a child relies on sending mails (in English): letters, postcards, pictures, drawings, parcels and reports sent by the local team. Sponsors of children supported by CAMELEON help to support their education and schooling, until they get a degree or a professional certificate. Getting moral support and encouraging words from sponsors leads to establishing personal and strong ties, that are necessary for the child's (re)construction.
Which part does sponsorship represent in the association?
The association mainly works thanks to sponsors, whose financial contributions lead to more than one third of our budget. 80% of the funds are directly dedicated to the child's needs, 20% are used for paying the association team and expenses related to sponsorship management and exchange of letters.
What is my sponsorship used for?
Sponsors can play different roles according to the child they support. CAMELEON helps two kinds of children: underprivileged young girls and boys ("Community Development" program) as well as little and young girls victims of sexual violence ("Rehabilitation" program).
Only 30% of young Philippines above 25 have graduated from college due to expensive tuition fees, whereas 95% of them go to primary school. CAMELEON fights against it through the "Community Development" program. The association selects pupils with good academic skills, whose grade averages are above 12/20, from 10 to 24 and whose parents' average incomes are below 100 € a month. Thanks to their sponsors, the children can study and hope to get a job that will enable them to live decently and support their brothers and sisters to study. CAMELEON asks the child's family to pay for 10% of additional costs related to their child's schooling (school trips, visits, etc.). These young people work hard and wouldn't be able to finish their studies without their sponsors' support, who not only provide financial support, but also moral support thanks to the letters they send.
Besides, CAMELEON centers also host little and young girls from 5 to 17, who were victims of sexual violence, through the "Rehabilitation" program. Thanks to the sponsorship, these young girls can go to school and the relationship they create with their sponsor help them regain self-confidence and reconstruct themselves in a relationship with a kind adult.
Do I know which program does my sponsored child belong to?
Yes, the sponsor receives as a first document a file explaining the child's history and profile. Then, they will follow their studies and improvements thanks to a yearly report on their schooling, their extracurricular activities, their health, their social and family relationships, the law follow-up (for those in the "Rehabilitation" program), and their potential difficulties.
Can I choose the child I support?
Sponsors-to-be fill in a form in which they can choose the child's gender (girl or boy). They can also let us know their wishes regarding the age or program. CAMELEON does its best to meet their wishes, in case they meet the needs in the Philippines. Once the financial support is implemented, the sponsorship in-charge sends the file to the new godparents.
Can my sponsored child have other sponsors?
Usually, CAMELEON only names one sponsor per child. In case of young girls victims of sexual violence, 2 or 3 people might sponsor the same girl to better cover the fees related to her more global care: psychological or psychic support, legal support besides school fees, medical support, etc.
Who can become a sponsor?
Anyone can become a sponsor. The most important is your wish to invest yourself in that relationship, over the long-term if possible, in order to follow the child until the end of his/her college studies.
How is organized the exchange of letters?
Godsons/goddaughters write to their godfathers/godmothers every two or three months. They sometimes send bracelets, cards or drawings. CAMELEON ask the sponsors to write to their godsons/goddaughters, in English, at least three times a year. Sponsors will send their letters to the association in the Philippines. They will then be checked by our staff to ensure that the sponsor has respected the rules for correspondence as detailed in the Sponsorship Guide. For example, no mention should be made of an email or a postal address as direct communication between children and sponsors are not allowed, in order to protect both the child and his sponsor.
For sponsors who are not familiar with English, CAMELEON can ask a group of volunteer translators to help the sponsor to write his/her letter or translate those that he has received.
Consult SPONSOR'S QUESTION on "Exchange of letters with my godson/daughter"
What can I write about in my correspondence with the sponsored child?
Building a relationship through letters requires time. Each relationship between the sponsor and his/her godsons/goddaughters will be a specific one. CAMELEON advises to be as clear as possible in letters, to use short sentences because children's English level is variable and to tell of day-to-day life simply. Sponsors can also ask questions on schooling, daily routine and also send pictures and postcards along with their letters.
Can I send a present to my sponsored child?
A sponsor can send money to his/her sponsored child, but to take into account the different cost of living in the Philippines we limit those donations to 50€. Sponsors may also wish to send a present to their sponsored child. CAMELEON accepts that sponsors send their parcel to CAMELEON Center in the Philippines, as long as they respect the rules detailed in the Sponsorship Guide. For example, the rule of not putting an item of value in the parcel in order to avoid the risk of theft.
Consult SPONSOR'S QUESTION on "Give gifts to my sponsored child"
Can I communicate with my godson/goddaughter through email?
As of now, we wouldn't be able to transfer all requests of email messages to the Philippines. As a matter of fact, sending an email is only possible for the first exchange at the beginning of sponsorship or in case of exceptional circumstances (for instance, person constantly moving without fix postal address). Internet connection in the Philippines is problematic and it is difficult for the local staff to manage incoming messages through email. CAMELON continues to encourage correspondence exchange through post and paper letters because the children carry those letters with them and it encourages them, not only in their studies, but also in their personal development. It is through this correspondence exchange that an emotional relationship will grow between you and your godson/goddaughter. However, CAMELEON plans to include this topic for further internal discussion by the management team with the aim to develop the sponsorship system.
How long does sponsorship continue?
Sponsorship continues until the godson/goddaughter obtains a degree or a professional certification, which means approximately between 2 to 12 years. Therefore, CAMELEON requests sponsors to commit for a minimum of 2 years which will allow to accompany a young person committed into a professional training course. A sponsor may have to terminate his support if he encounters personal or financial difficulties on his side. We would then look for another sponsor to maintain a continuity for the child's sponsorship. Similarly, if the young person suspends his participation or leaves the program (marriage, obtention of a degree, starting of a professional activity, etc.), we will offer you to sponsor another child.
What is the amount of the monthly financial contribution?
The sponsor chooses what financial contribution they wish to give. In For people residing in France there is a tax deduction of 75% of your donation amount, up to 1000 € and 66% above, up to the limit of 20% of your taxable income. We also have relays in Belgium, Luxembourg, Switzerland, Philippines and the USA.
INDIVIDUAL SCHOOL SPONSORSHIP
28€

 = school fees, school supplies, uniforms

44€ = school fees, school supplies, uniforms, transports, school trips
56€ = school fees, school supplies, uniforms, transports, school trips, exams fees, internships and professional training, personalized academic support
ALL-INCLUSIVE YOUNG GIRL SPONSORSHIP
200€ = school and extracurricular fees + psychological and legal follow-up for a girl in the Healing program
ALL-INCLUSIVE STUDENT SPONSORSHIP
75€ = school fees, transportation and school trips + exam fees, internships and professional training, personalized tutoring + extracurricular activities (summer camps, sports, vocational training, family support, etc.)
Can I visit my sponsored child?
Yes, CAMELEON often receives in the Philippines the visit of sponsors. CAMELON office based in Paris coordinates such visits throughout the year. The only period we might not recommend is around Christmas, despite the fact it would appear as a symbolic time. The staff of the association is mostly on leave and most children go to visit their families during that period. Weekends are very good times to visit your sponsored child because, as there is no school, he/she will be more available. Recommended length of stay is 3 to 4 days maximum. This will be the opportunity to share with him/her a meal, meet his/her family and possibly visit his/her school. Should you wish to expand your stay to include a volunteering mission (10 days minimum), best period of the year is April/May, which is summer break in the Philippines. As for other application from volunteers, please send a civer letter and your résumé, in French and English to contact@cameleon-association.org.
Consult SPONSOR'S QUESTION on "Visit my sponsored child in the Philippines"
My sponsorship has come an end, can I sponsor a brother or a sister of my godson/goddaughter?
No. Only one child per family can benefit from sponsorship in order to help a greater number of families. CAMELEON relies on the young graduates who have found a job to help their parents to finance studies of their siblings.
If one of your questions did not find any answer, do not hesitate to contact directly the Sponsorship and Donors relationin-charge, Adeline SFILIGOJ, by email at parrainages@cameleon-association.org or by phone at +33 1 43 22 35 92.