15 CHILDREN don't have yet a sponsor and are waiting for you.
CAMELEON is an international solidarity association with the goal of helping abused and underprivileged children. The association works for:
PROTECTING AND SUPPORTING victims of sexual violence in the Philippines by accompanying them with their families on the path to resilience. 
ENCOURAGING our beneficiaries' autonomy and the socio-economic development of families in their communities. 
TRAINING AND ACCOMPANYING beneficiaries and encourage them to get involved as spokespersons and active supports of CAMELEON.
RAISING AWARENESS among the general public, especially young people in the Philippines and in Europe, in order to promote Children's Rights and freed the voices from sexual violence.
ADVOCATING for Children's Rights and against sexual violence to local, national and international institutions and the media.
Young girls affected by sexual violence supported
Children and families supported
persons have been sensitized of Children's Rights
Personal Rehabilitation PROGRAM
To protect sexually abused girls & help them to rebuild their lives.
Reintegration and Independence PROGRAM
To help sexually abused young girls find their place in society.
Education and Development PROGRAM
Support the education of disadvantaged children.
AdvocacY and prevention PROGRAM
Raise awareness to prevent sexual abuse of children.
Your confidence is our priority
Since its beginning, CAMELEON has focused on ​​transparency on the management of funds raised.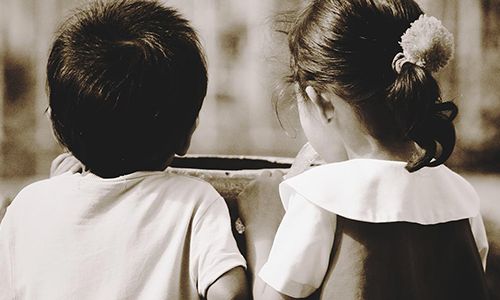 Support the charitable and assistance work of CAMELEON thanks to legacy, donation and life insurance.