"Changing colors, changing lives"
CAMELEON aspires to a world without sexual violence. In a world where sexual violence is insidious, common, considered taboo and rarely punished, encouraged by a culture of silence due to ignorance, fear, shame or denial, it is necessary to act.
CAMELEON develops a holistic approach to act on the causes and effects of sexual violence towards children and teenagers.  The association works for: 
PROTECTING AND SUPPORTING victims of sexual violence in the Philippines by accompanying them with their families on the path to resilience.
ENCOURAGING our beneficiaries' autonomy and the socio-economic development of families in their communities.
TRAINING AND ACCOMPANYING beneficiaries and encourage them to get involved as spokespersons and active supports of CAMELEON.
RAISING AWARENESS among the general public, especially young people in the Philippines and in Europe, in order to promote Children's Rights and freed the voices from sexual violence.
ADVOCATING for Children's Rights and against sexual violence to local, national and international institutions and the media.
Young girls affected by sexual violence supported
Children and families supported
persons have been sensitized of Children's Rights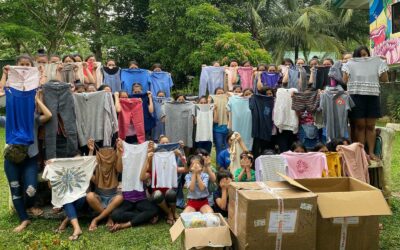 April kicked off in the Philippines with the celebration of Easter. Egg hunts were organized in our Centers for our young beneficiaries. It was a great opportunity for the girls to enjoy an activity on this important date for Filipinos. The teams are working to...
read more