Transversal action – Sport & Circus
Sport and Circus – Programm Presentation
« WE ARE NOT AFRAID TO FACE THE CHALLENGES OF CIRCUS BECAUSE WE ARE STRONG AND CAMELEON'S SURVIVORS »
Sports and physical activities are an integral part of CAMELEON's educational and personal reconstruction project for children and young people.
These are practices considered therapeutic because they are rewarding and allow children to flourish, find well-being, have fun and build a positive image. The circus is very present in the "Rehabilitation" program for girls who are victims of sexual abuse.
Professional circus arts volunteers come from France each year as part of the partnership with the National School of Circus Arts Rosny-sous-Bois (ENACR). They form a group of trainers among the most competent and motivated young girls. They are the one that then supervise the circus sessions throughout the rest of the year.
Training and skills development workshops are also offered (basketball, volleyball, badminton, table tennis, dance and Taekwondo in particular). Leisure activities are regularly organized in parallel: outdoor games, outings, summer camp, dance and music workshops. These promote the learning of positive values, personal development and solidarity among children.
Sports and physical activities are also offered to children who benefit from the Education & Development and Prevention & Advocacy programs. Each year, 300 sponsored children from neighboring communities gain a great opportunity to channel their energy, develop team spirit and maintain a healthy relationship to their bodies.
Total budget of the programm : €33 000
Documentary : « Philippines, le cirque qui soigne »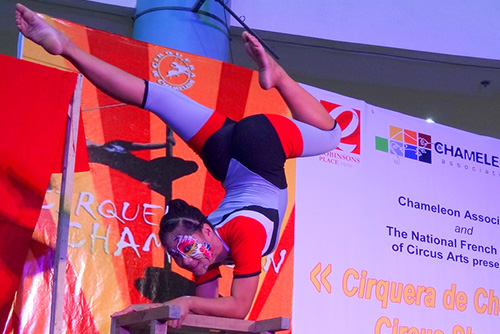 401 beneficiaries have participated to the summer camp thanks to the support of 16 young 

operators, themselves former beneficiaries of CAMELEON

11 young girls and 3 employees have spent 15 days of training of circus in Cambodia.
2 

professionals circus artists came to Canada to train girls to balance and stunt art.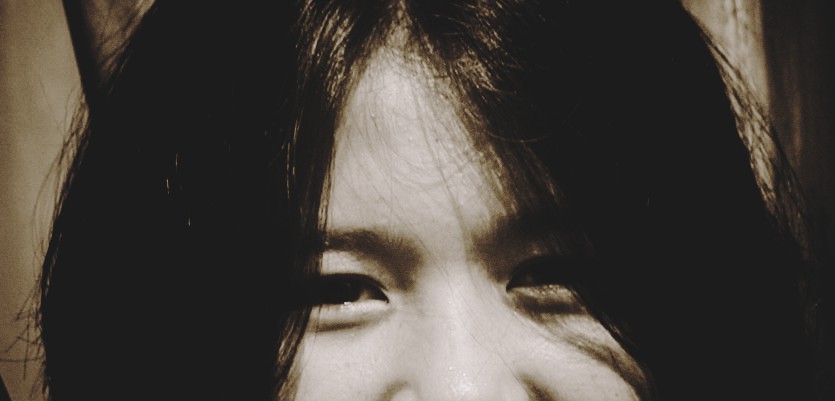 Marian started to participate in the sports activities offered by CAMELEON as soon as he arrived at Maison d'Accueil.
Over time, the sport became his passion, including basketball and volleyball.
At school and at the center, she participates actively, as soon as she has the occasion, in the sports activities and competitions that are organized.
« Faire du sport est pour moi un moyen de devenir plus résistante émotionnellement : j'ai appris la discipline, la patience et l'estime de soi. Pratiquer un sport demande beaucoup de persévérance et d'entraînement pour atteindre ses objectifs. C'est devenu mon passe-temps favori et il me permet d'exprimer ma colère et mes déceptions. »
– Marian, jeune fille en maison d'accueil qui fait partie de la troupe de cirque de CAMELEON « Cirquera de CAMELEON »