Goal: Crisis management plan for the protection of our beneficiaries who are victims of sexual abuse
---
Today, our priority is to deliver a 4-months food supply to the three CAMELEON Shelters in order to avoid any food shortages for our beneficiaries who are victims of sexual abuse. We need you support now more than ever to face this unprecedented health crisis.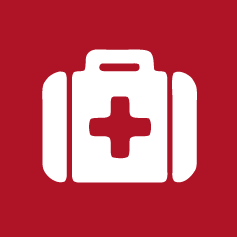 Security and preventive measures
In the light of the global Covid19 pandemic CAMELEON has taken immediate security and preventive measures in order to stop the spread. We have designed and implemented a crisis management plan to protect the 70 young female victims of sexual abuse, who currently live in our three Shelters in Passi (Panay) and Silay (Negros), as well as our supervising staff and the volunteers who work there.
On the spot, the local team keeps assuring minimal services for the girls: buying food, hygiene products, medications, prevention regarding the appropriate daily hygiene gestures, a careful cleaning of the Centers and activities for the children. Entries and exit are strictly forbidden, except for emergency.
Discover all of CAMELEON's emergency measures in the context of the coronavirus on our article.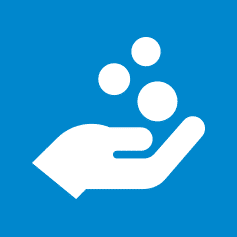 How will the funds be used?
Today our priority is to deliver a 4-months food supply to the three Shelters in order to avoid any food shortages. We also have to ensure that the children and the staff remain healthy and are efficiently protected against Covid-19. To this end, we appeal to your generosity!
Your donations will enable our local teams to buy:
food supplies: drinking water, rice, canned food, milk powder, sugar, oil, vinegar,

gas cylinders used for cooking,

disinfectants, masks and hygiene products,

medications,

to cover potential costs of hospitalization and laboratory analyses,

craft supplies, gardening equipment, board games to organize activities with the girls during lockdown,

to provide an exceptional payment to the supervising staff.
We need YOUR SUPPORT, now more than ever, to face this unprecedented health crisis and to continue to protect the female victims of sexual abuses housed in our 3 Centers.
CAMELEON is recognized as a charity and an aid program. Your donation to the association benefits from a tax deduction of 75% up to 1000 euros, and 66% beyond this limit within the limit of 20% of taxable income.
We are counting on you… because THESE GIRLS are counting on us!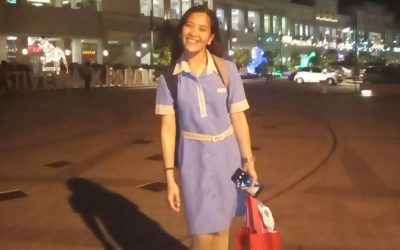 "I'm Via M. Ladiet. I'm 20 years old. I live in Brgy. Bacuranan Passi City, Iloilo. Currently, I am in second Year College, taking up Bachelor of Science in Criminology. There is a community quarantine all over the Philippines, thus, the government is very strict in...
read more