During the 2017/2018 school year, Saint Philomène School in Couëron has worked alongside CAMELEON. On the 23rd and 24th April 2018, the first awareness workshops had taken place in 8th grade classes.
Following these workshops the school staff had shown an interest in setting up another day of activities for the pupils. From June 2018, exchanges had taken place with Anne Arneault, Project coordinator of the Solidarity Festival, to put together a new day of awareness. This day, organized at the heart of the school was dedicated to solidarity in all its forms, including:
Cooperation between pupils
Openness and discovery of other organizations
Awareness of current issues
Welcoming differences and tolerance.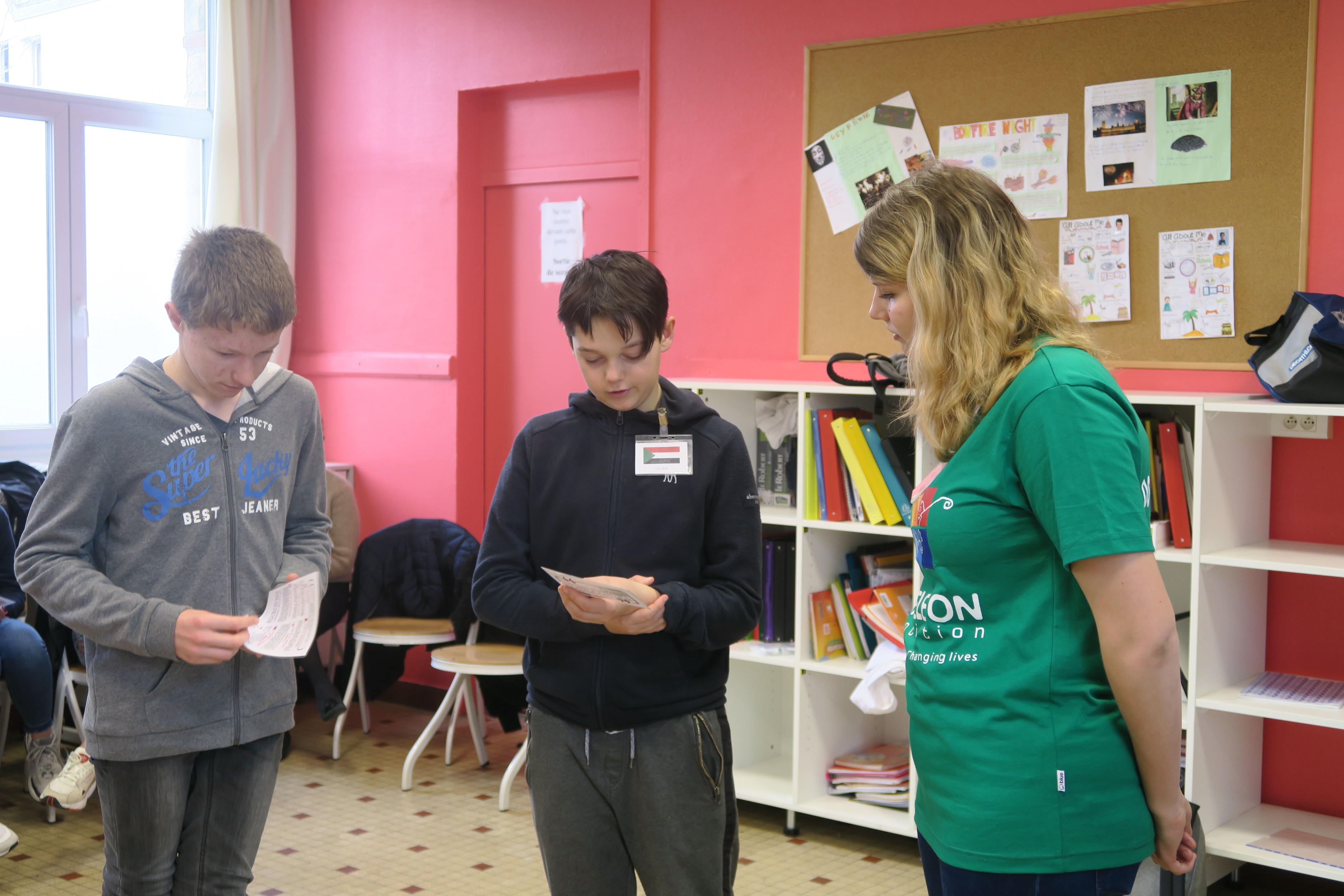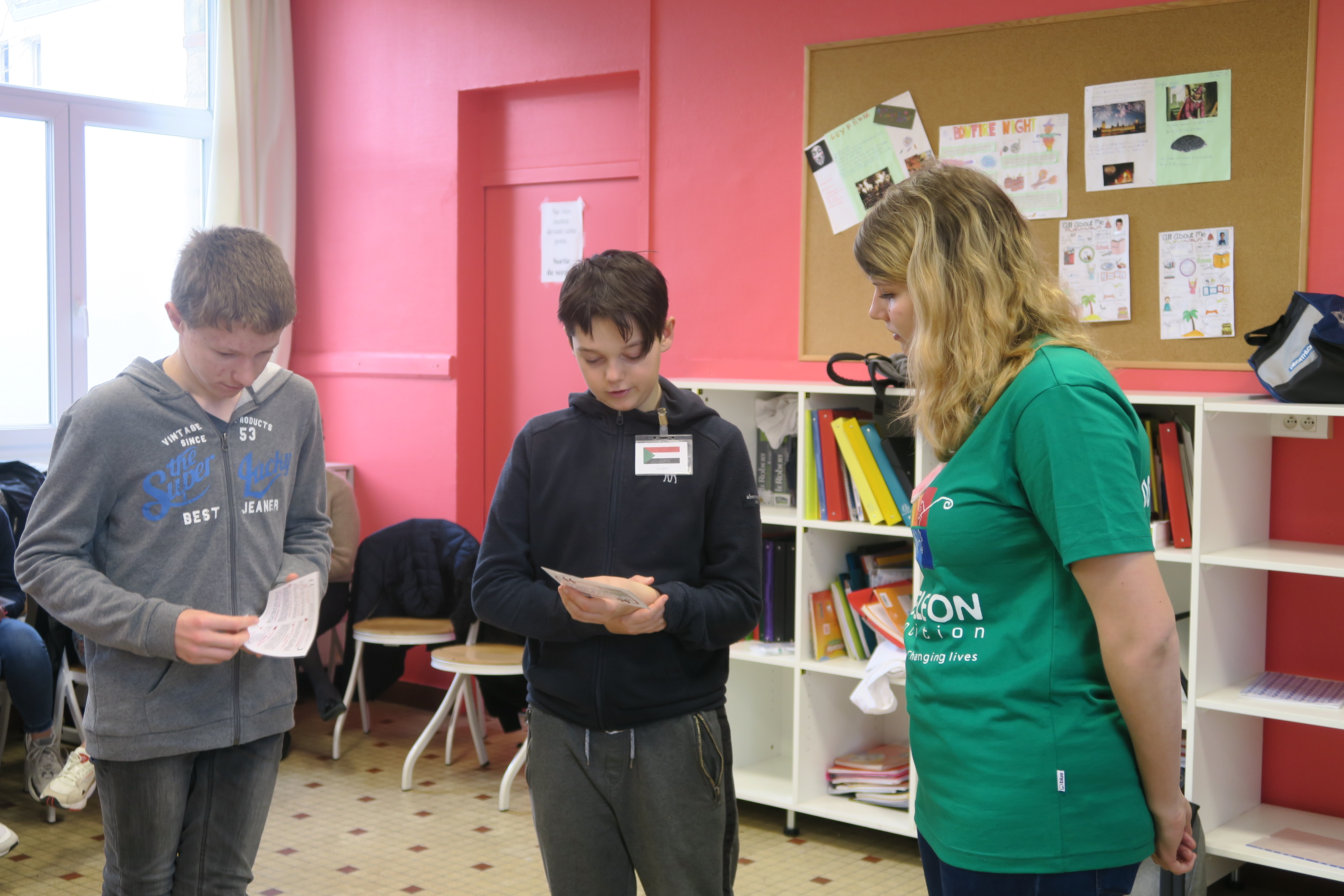 So on the 12th March 2019 CAMELEON's "Awareness and prevention in schools" team put together the "Step by Step" workshop, which raises the awareness of five 9th grade classes to Children' Rights.
During these activities, the children greatly enjoyed the fact that the workshop was an interactive game. The pupils participated in all activities and were very invested in their roles. Interactivity was at the heart of the workshop. The pupils appreciated the fact that they were able to express themselves freely. Some pupils and teachers equally confided that they had learnt a great deal on the subject of Children's Rights worldwide.
CAMELEON had the chance to share this workshop with interested and engaged young people. These types of outside activities are a break from the usual routine for the pupils, making them more curious and aware. The team at CAMELEON is confident that these workshops are not just informative but also greatly appreciated by much of the student body.
CAMELEON would like to thank Saint-Philomène for welcoming and supporting our organization.
Interested in organizing a workshop at your school? Contact us at (+33) 01 43 22 35 92