"I volunteered for 1 month to share my knowledge and to offer smiles to people who need them. 

CAMELEON is an organization with a beautiful purpose. I was easily able to contact the Swiss office to arrange my departure.

My mission was to redecorate the walls of CAMELEON in Passi. I mainly painted the outside of the administrative building.

During my mission, I also had to redecorate the circus stage but I could not do it due to a lack of time. I helped the coaches during the sports activities and I hung up photo frames in a room.

I really enjoyed sharing unique moments with the children and other volunteers. The location of the centre is just perfect, it is really peaceful and the house for the volunteer is very large.

I have learned a lot from this experience, and it has made me want to keep helping people in need. I have learned a lot about myself, this adventure opened my mind. I realize how lucky I am to be able to bring joy and happiness with my drawings and paintings.

To the next volunteers… keep it simple and do not ask yourselves too many questions."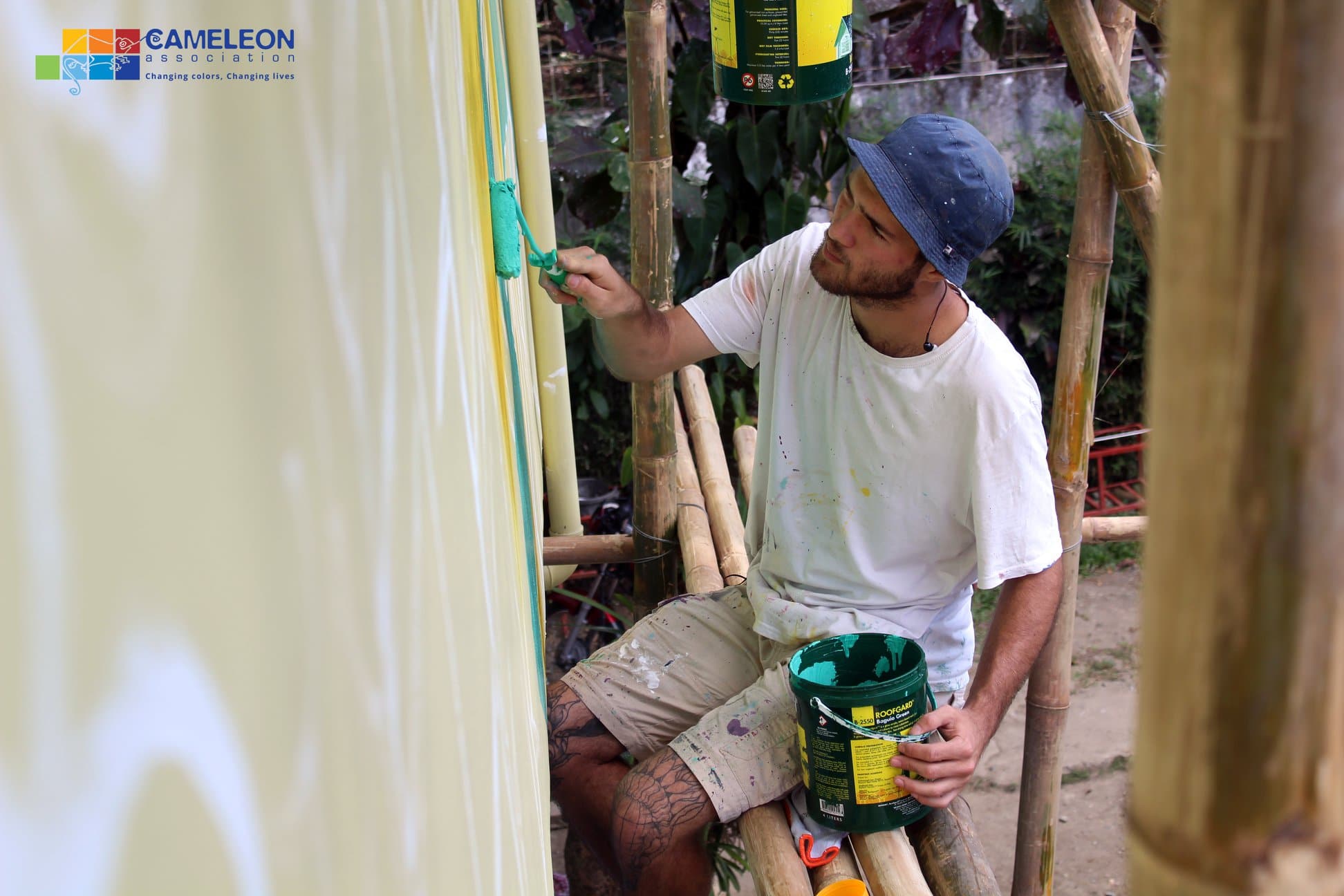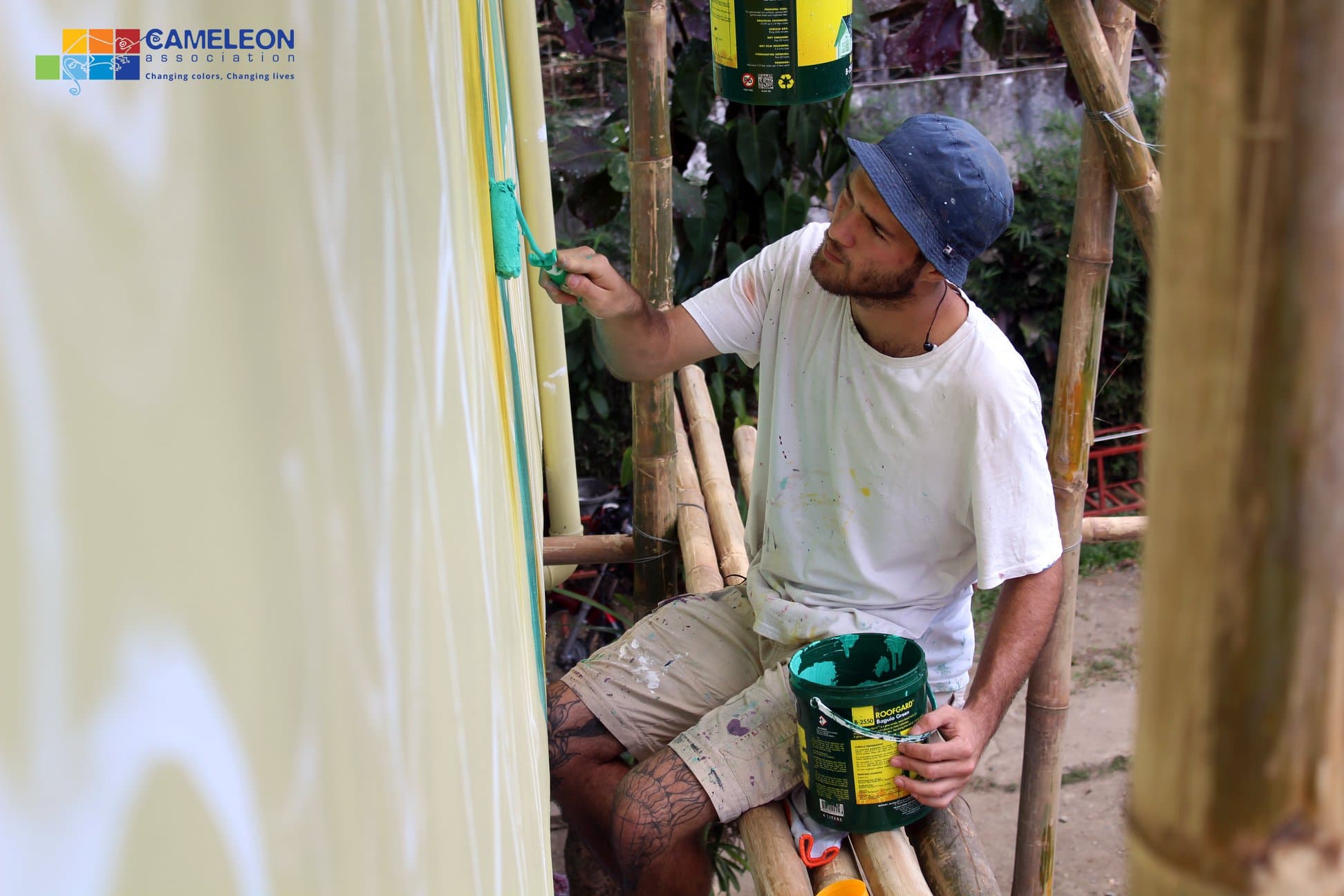 Thank you Arnaud for your colorful work.