Since CAMELEON was created in 1997 by Laurence Ligier, we often ask external trainers to come and accompany the young victims of sexual violence that we accommodate in our 3 centres in the Philippines, in their process of healing. Michel Labrosse, a volunteer, went twice on a mission to train the local staff to the Emotional Freedom techniques (EFT).
Thanks to these psycho-energetic techniques, the feelings linked to important emotional shocks can be deprogrammed.  Vidici, a monthly magazine from the Royan area, dedicated a whole page to Michel's mission in the Philippines. "What is magical is the fact that the results are immediate and they last a lifelong. When the girls thought again to what had happened to them, their emotions were neutral. For example, a girl used to have a strong allergy with intense itching caused by her emotions and this allergy has disappeared during one of our sessions. The smile on their faces after ours sessions together are worth all the prizes in the world."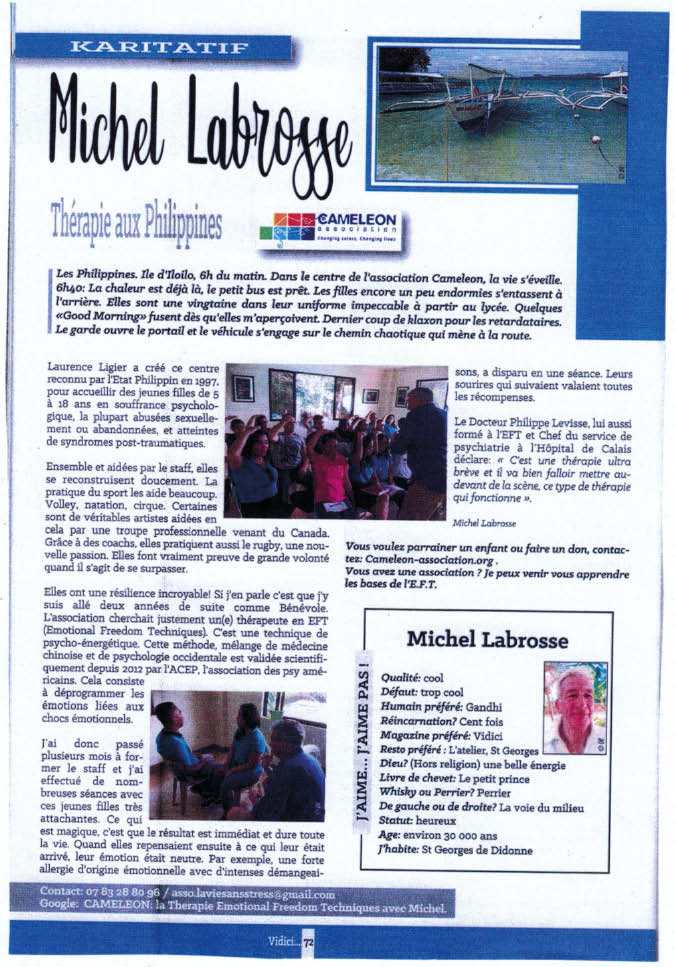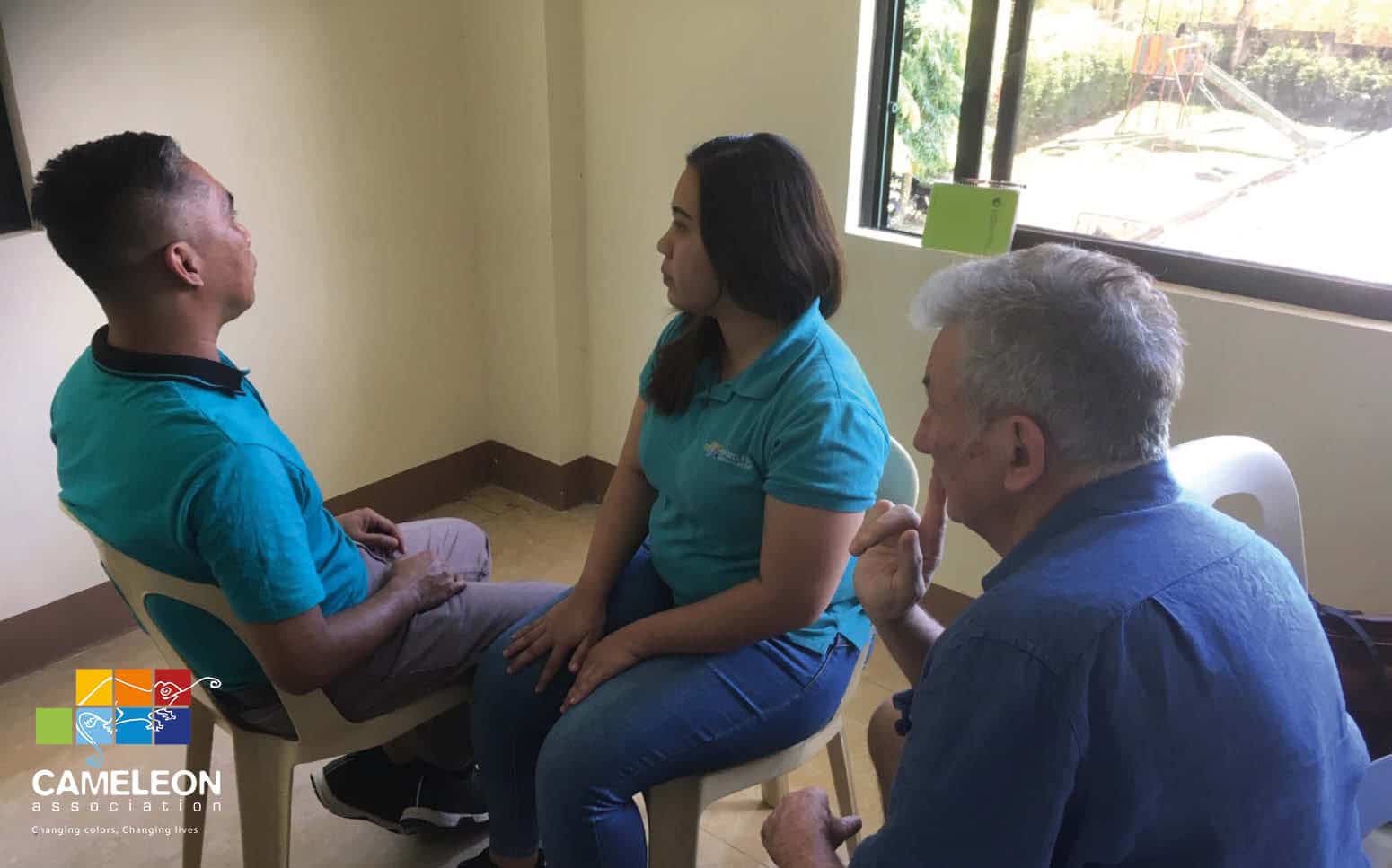 We deeply thank Michel for his precious work with the girls and the team. We take this opportunity to remind you on here that we are regularly looking for trainers to go on missions in the Philippines (as soon as the sanitary situation will allow it). Therapy, sports, art practice… whatever your talent is, you can help us to take care of the girls. Let's build a project together!