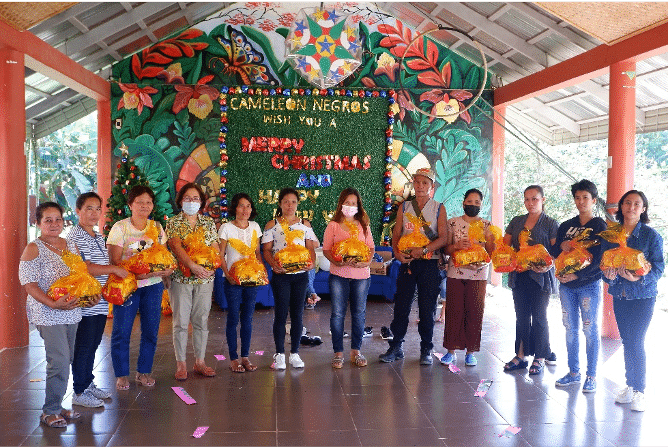 Family Day
Despite the actual COVID-19 situation, some parents were able to visit their daughter in our centres during the Family Day organised by CAMELEON at the end of last year. It was a beautiful moment and an opportunity to give some presents to the parents.
Online security conference
The child Ambassadors have organised a conference on online security and social media during the Family Day. They addressed the topic of online security highlighting the operating mode that the online attackers follow, based on information gathered from the anti-criminality unit from the region where CAMELEON is situated. To do that, some photos and images have been showed to the participants (parents and young girls) in order for them to identify which ones shouldn't be posted on social media so as not to encourage paedocriminal contents.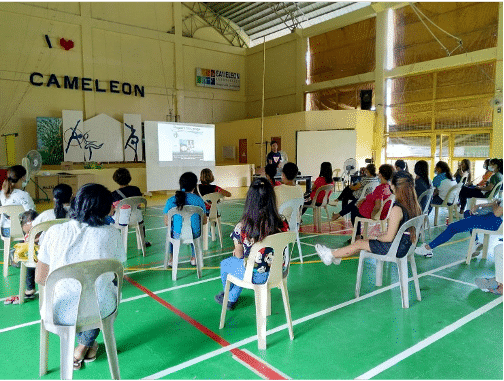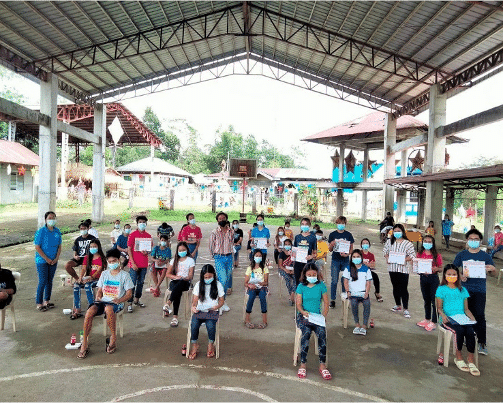 The Child Ambassadors on training
The Child Ambassadors of Children Rights and Health have participated to their annual training in December. They have discovered new team activities that they will be able to reproduce when they intervene in the villages. The training lasted two days. The objective was to promote the links between the 37 participants thank to a series of activities meant to consolidate team spirit.
The voice of our beneficiaries on TV
Two former beneficiaries have been interviewed by a local TV channel regarding the proposition to set the age of non-consent to 16 year old (it's set at 12 year old in the Philippines).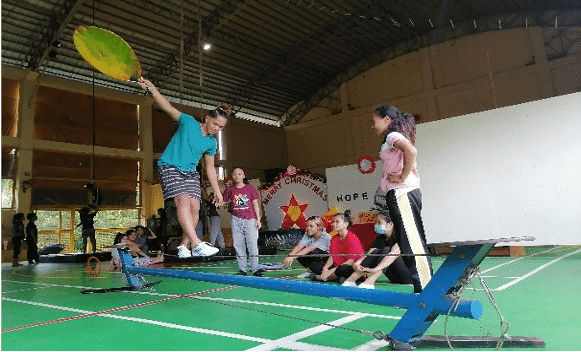 Artistic activities
The Cirquera of CAMELEON was able to teach circus to the Child Ambassadors during a day in our centre in December. Therapeutic circus has always been an important part of the Rehabilitation Program.