Activities for young beneficiaries
The supervisory teams pushed back the boundaries of their imagination to provide the young beneficiaries with activities that contribute to their reconstruction. Leisured activities are manual, artistic and involve sports, and they are numerous. This month, the girls from the After Care program living in the student hostel in Iloilo enjoyed an art therapy activity through the coloring of mandalas ("Magic Circles" in Indian). Recognized for its relaxing, soothing, reassuring and rewarding virtues, the practice of this coloring strengthens self-esteem while developing creativity.
In Negros, the girls from the Personal Rebuilding program participated in an activity on the theme of recycling and the environment. They created different storage boxes using only recycled objects / materials (cardboard, paper, magazines…).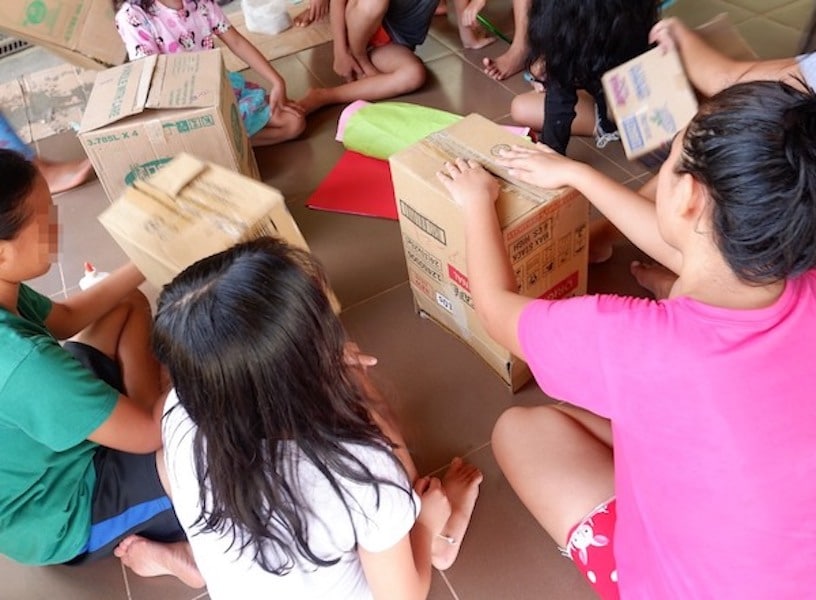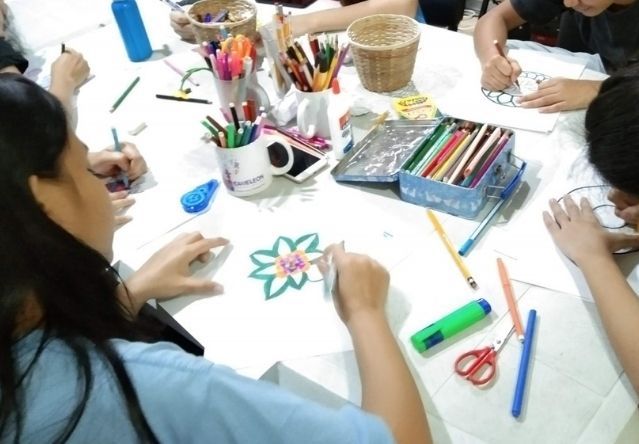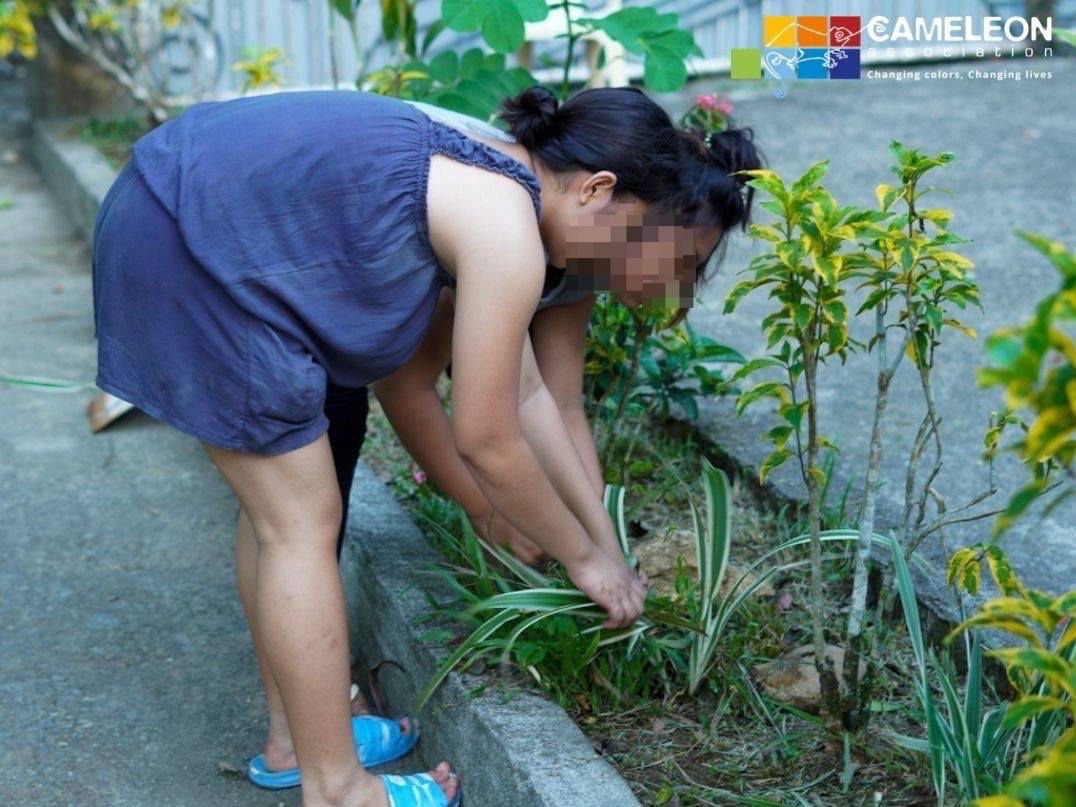 Assisting with parenthood
Families are at the heart of our programs. This is why a parenting support workshop was held in June especially for the parents of young CAMELEON beneficiaries. The sensitive subject of sexuality was addressed. The goal? Provide parents with keys to discuss these topics with their children and ensure that the family environment will be advantageous for future reintegration. The parents of the young beneficiaries were thus able to discuss together, share their different experiences and ask their questions to the qualified teams.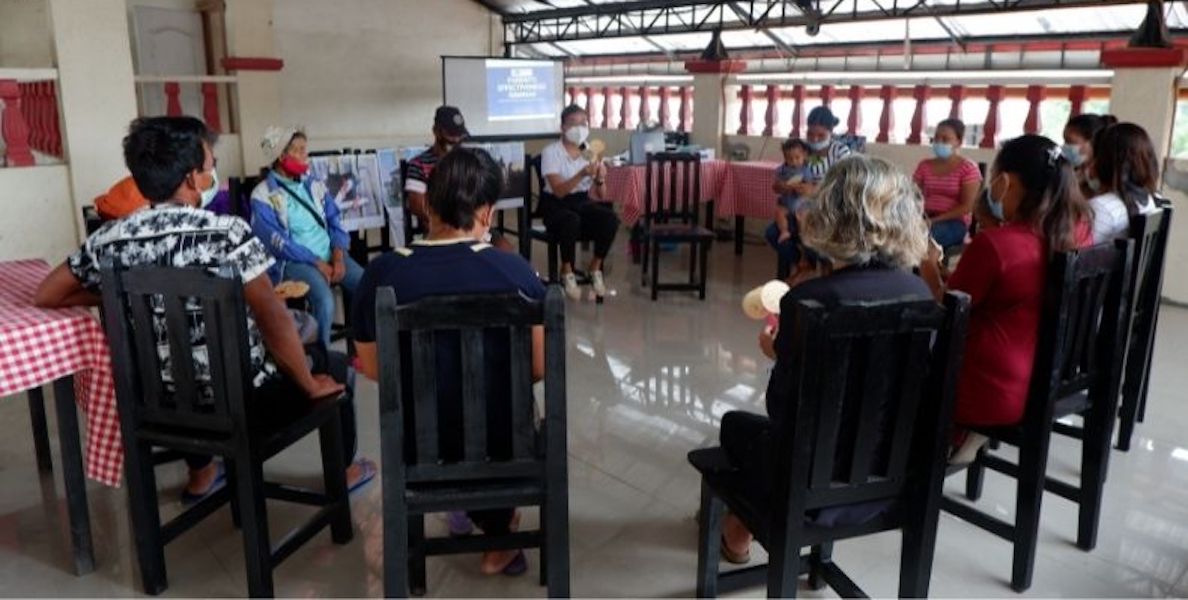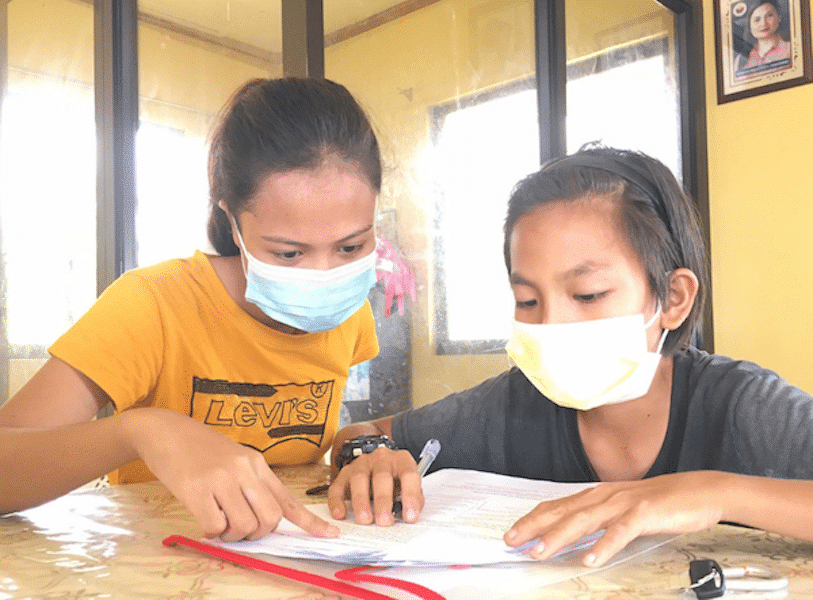 Young people, actors of education in their community
Our Community development program champions organized math and French classes in neighboring communities to support the education of young people. Due to the current health situation, many disadvantaged young children are deprived of school. The young beneficiaries of CAMELEON are rallying to become agents of change and become real leaders within their community to help other children in turn.
Philippines Independence Day
On June 12, the Philippines celebrated the country's 123rd independence anniversary. The young beneficiaries in our Centers made pretty Filipino flags to celebrate the independence of the Philippines!