Training for the young beneficiaries
Several training sessions and seminars have marked October's month. CAMELEON provides a global care so that the young beneficiaries become young independent and autonomous women. The young ladies from the Protection & Healing programme, living in Negros's centers, have attended a career guidance seminar in which they have received pieces of advice to find their career guidance and to orient themselves depending on their profile. Each girl has taken a psychological test to better understand their aspirations, motivations, and goals in life.
In Passi, 47 girls from the programme Protection & Healing and 10 girls from the Rehabilitation and Autonomy program have participated in the training session on the leadership theme. A training session specifically created to help young beneficiaries in regaining trust in themselves, in reinforcing their courage so that they can find a well-being state again. Those training sessions aim at revealing each girl's potential so as to become future women, actors of change.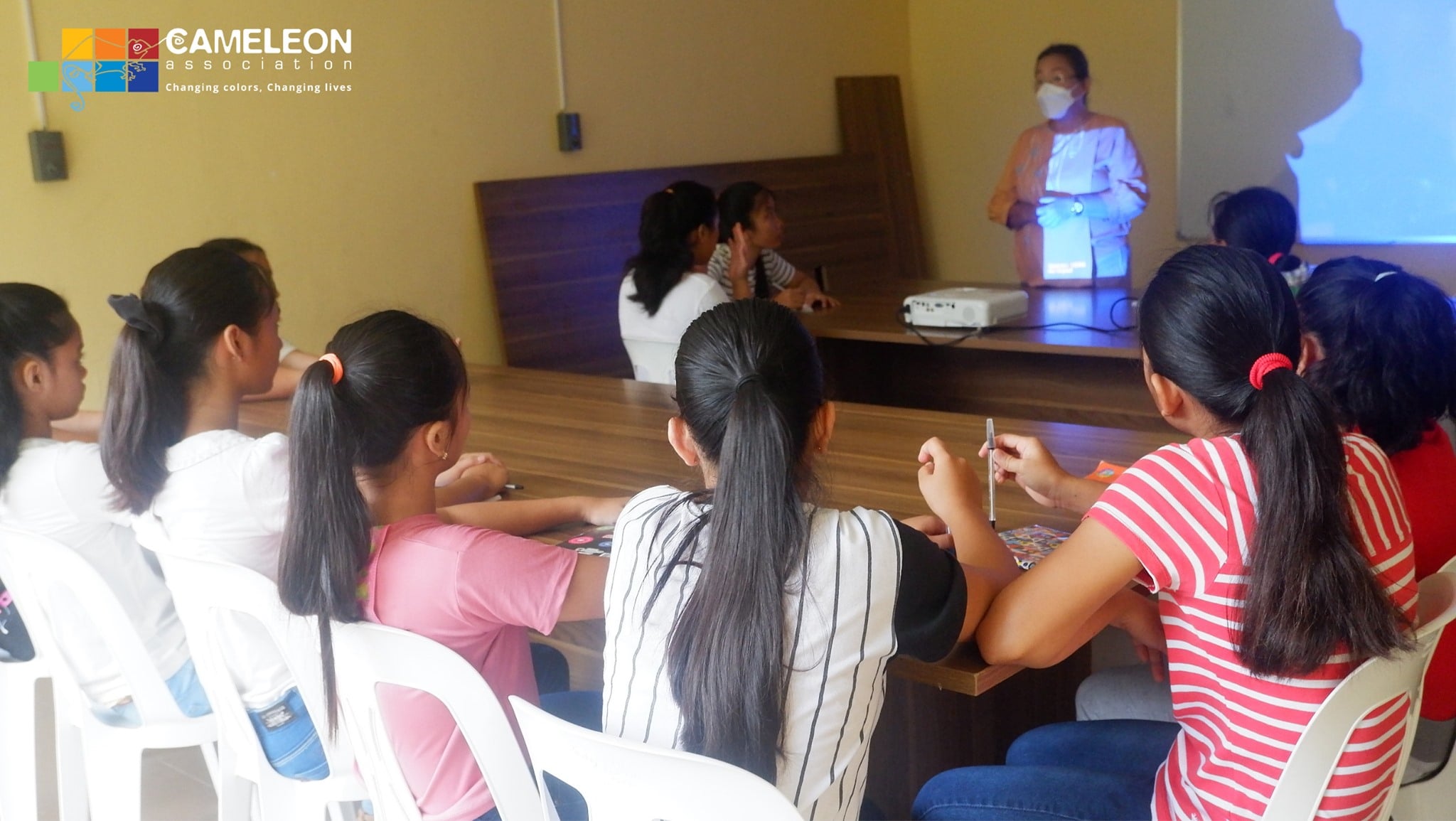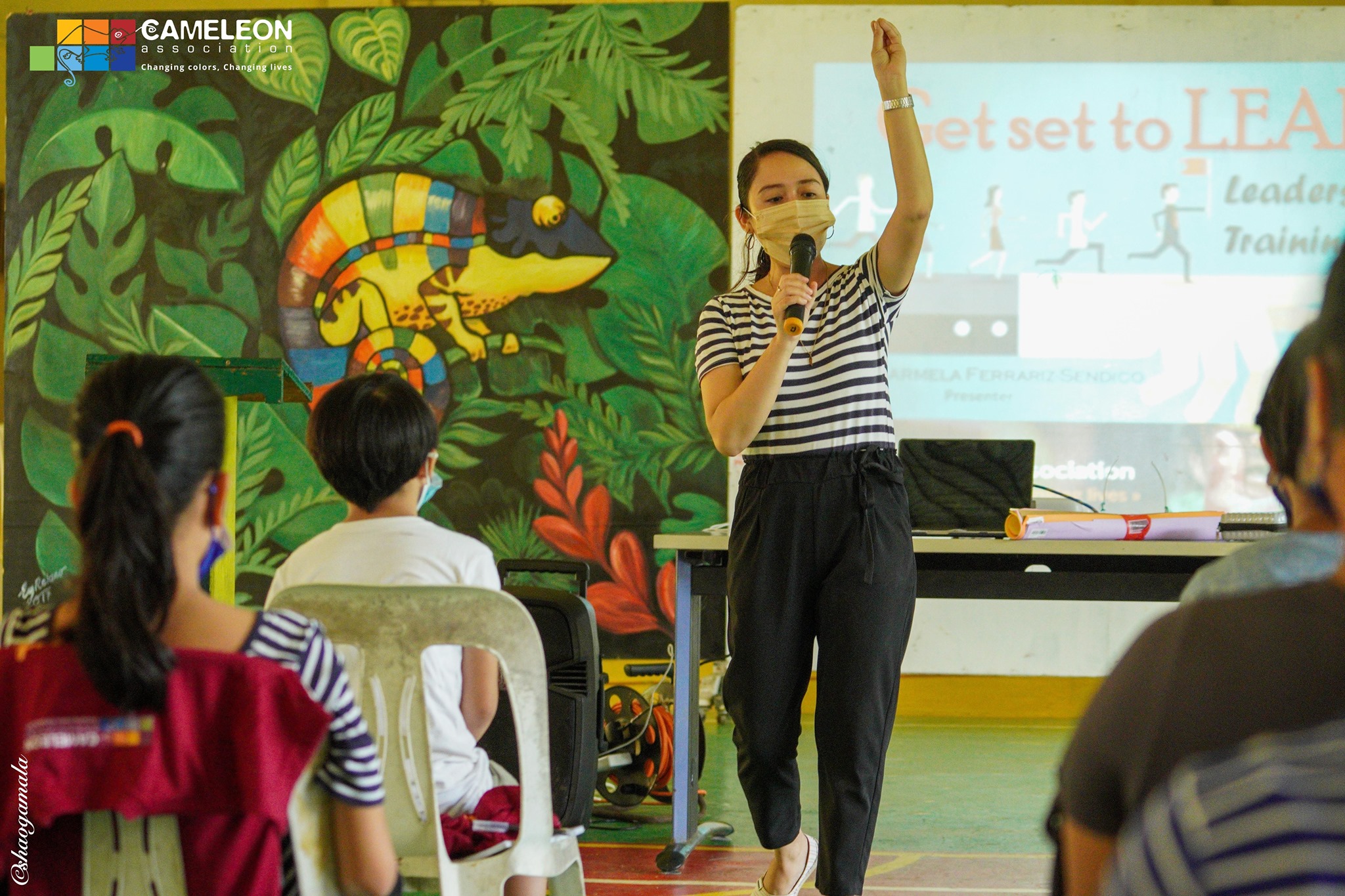 Activities in the centers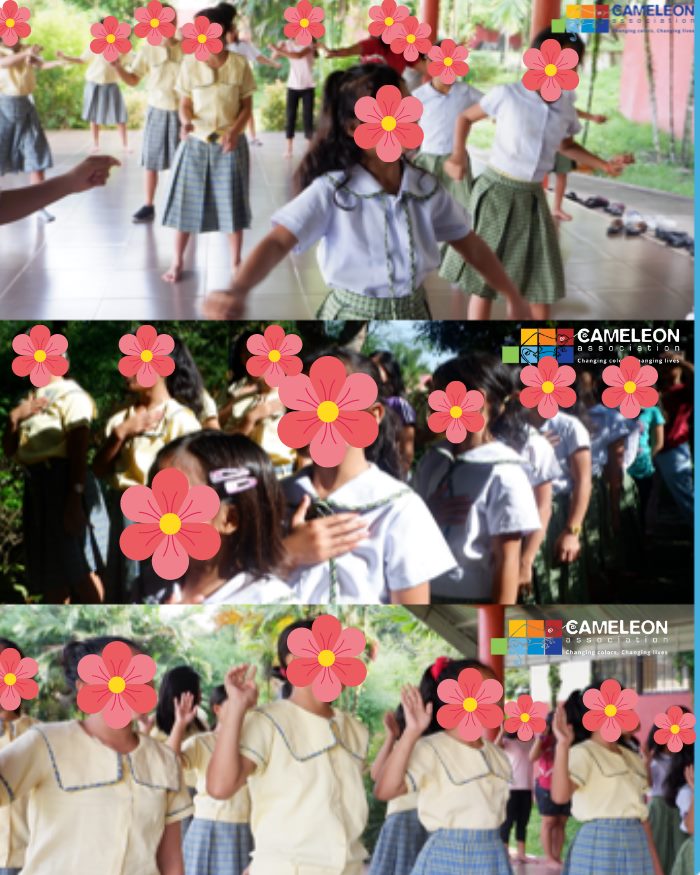 On account of the sanitary situation in the Philippines, contact with the outside are still very limited for the young ladies. CAMELEON's teams rally daily to guarantee their education and to offer extracurricular activities.
24 girls in Negros have started their school year. CAMELEON recruited teachers to maintain lessons within the centers in order not to interrupt beneficiaries' education. The teams have replicated their habitual schedule of an ordinary school day including the ceremony of the flag raising, the singing of the national anthem. Besides, the girls wear their school uniform every day of school.
Hobbies are also important in the healing process for girl victims of sexual violence. Some have participated in a creative activity by devoting to painting, which will allow them to send their drawings and pieces of work during their exchanges with their sponsorships. A great occasion for each to express their feelings and their gratitude to the people who support them: by art.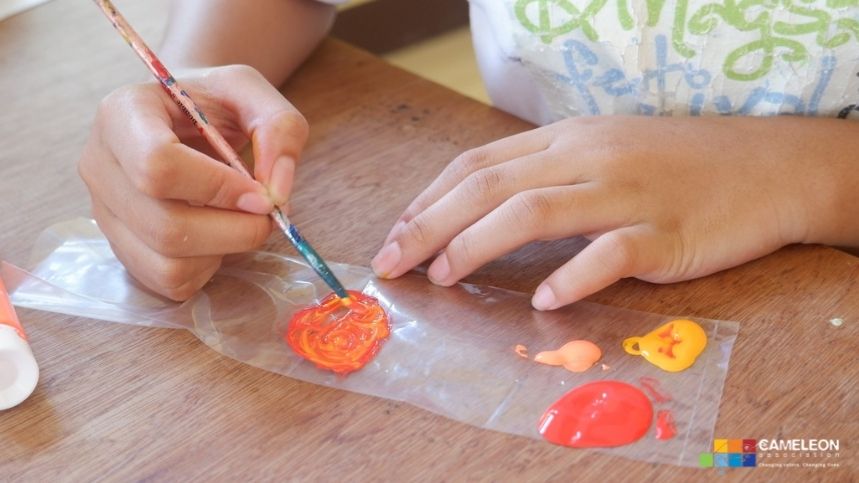 CAMELEON supports parenthood in the communities
The CAMELEON Prevention Action and Advocacy's team maintains its prevention and awareness actions in the communities. Parents have been at the heart of CAMELEON's action since the beginning because they have an essential role to fight against violence and ensure children's safety and education. In October, training sessions for the parents have held in several villages. Discussed topics: violence toward children and child victims' care, in the presence of Christopher Montaño, President of the Commission on Human Rights and Secretary of Iloilo's Red Cross and member of the CAMELEON Executive Board of Philippines.