The French volunteer work within CAMELEON is structured around several work divisions! Find here our divisions and register for one that interests you:
A first meeting was held in September to prepare for the upcoming events and craft sales for the end of 2018. Many thanks to Tanya, Brigitte, Marie-Paule, Corinne, Manon, Françoise and Princy for taking part and helping us.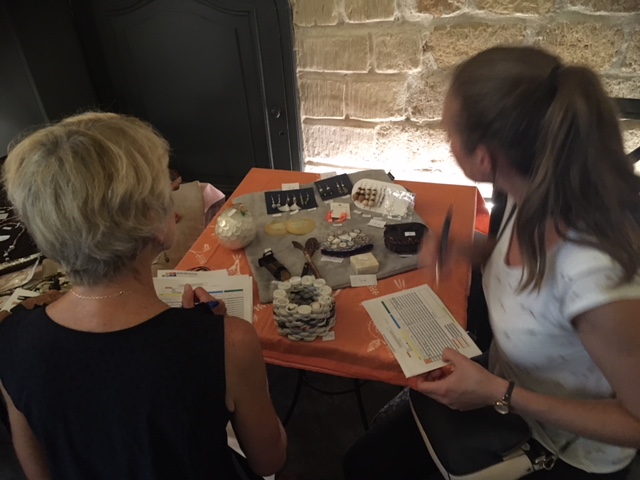 Artisan
The division is advancing/growing thanks to the active volunteers and organizers around Marie-Paule, the official coordinator of this division.
We especially thank Tanya, Brigitte, Manon, and Corinne for their help in sorting our large stock of jewelry.
Noticing that much of the jewelry was relatively old or outdated, Marie-Paule took the initiative to improve or customize them. A nice dynamism that left our stock more qualitative.
This summer Mathéo spent one month interning at CAMELEON to help us set up our online store. He photographed the crafts and created the product datasheets. The specialty shop is progressing well and we hope to introduce it in 2019. Many thanks to Mathéo for his wonderful work!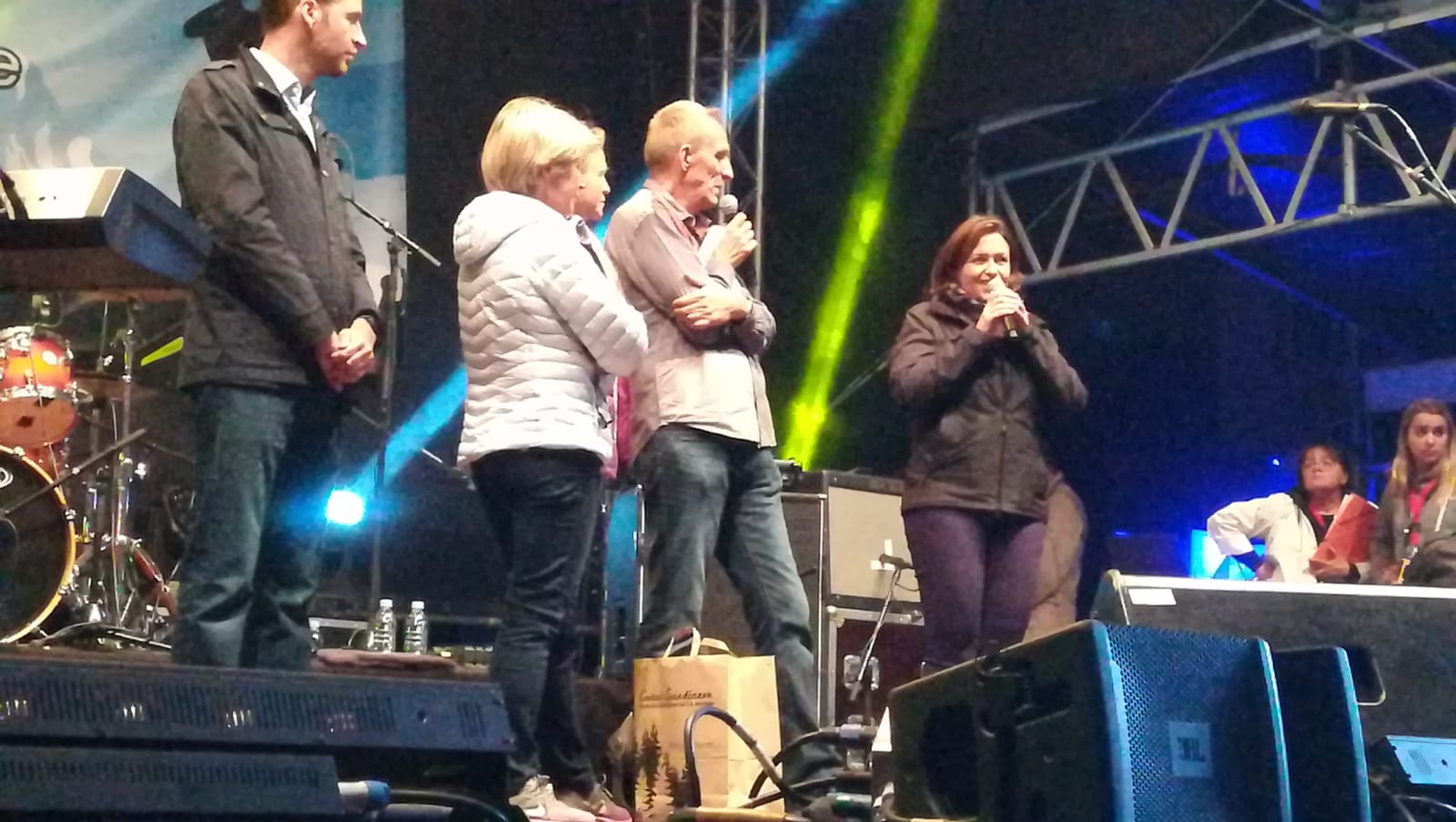 Events
Numerous events took place and are taking place at CAMELEON for the end of the year. CAMELEON welcomes Nadia as the new division coordinator!
In July, Christele and Jethro participation in the Philippines' Independence Day celebration alongside our partners and friends Eliza the Wings of Travel and the association Hiligaynon. Thanks to their mobilization, we received 77.47€ in donations. A huge thank you!
In September, CAMELEON was present at Cocktail Scandinave's Mountain and Music Festival, alongside the organizations A Chacun Son Everest and Etoiles des Neiges. Thank you Leslie and Corinne for coming to help us run the association's stand on this festive day.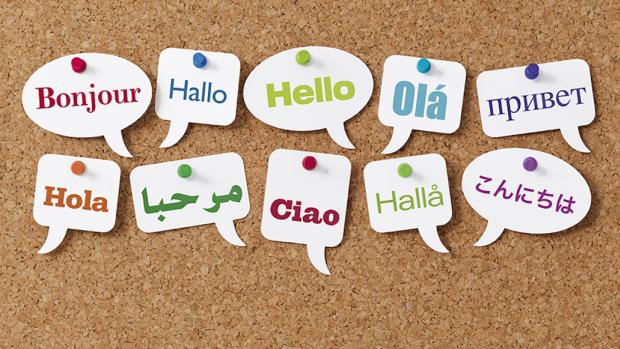 Translation
Erwan, our coordinator for this division since September 2017 is leaving his role for new projects. The entire team thanks him warmly for his precious help this year. Camille takes over: Welcome Camille!
CAMELEON revised its identity platform and was helped by Emy, Marie, Manon and Martine Cécile to translate the new presentation documents of the association.
During the summer, CAMELEON received all the annual reports of kids supported by the organization that will be sent to the sponsors. These originally English documents were translated by Franck, Alexandra, Catherine, Benjamin, François, Carole, Annick, Camille, Pauline, Nelly, Amélie, Marie-José and Rosine at the request of some sponsors. Kristel equally translated the sponsors' letters for their beneficiaries.
Many thanks to all of you for having facilitated these precious exchanges!
The construction of our third welcome house on Negros Island progresses. Many thanks to Fanny, and Mary-Ann who translated the document reporting on the progress of the building.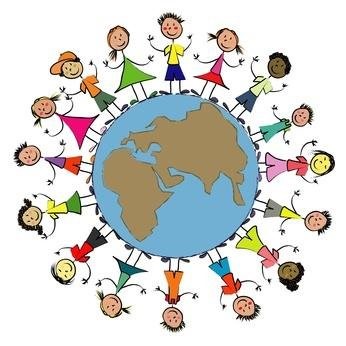 School Interventions
Corinne, the official coordinator of this division, was not idle during the summer: taking charge of tools, initial meetings with the division volunteers…Thank you, Corinne, for this wonderful energy, that will certainly advance this sensitizing program!
Solène, a former Service Civique volunteer in schools, came to the office as a volunteer to train members of staff and other volunteers. Thank you Solène for this valuable help.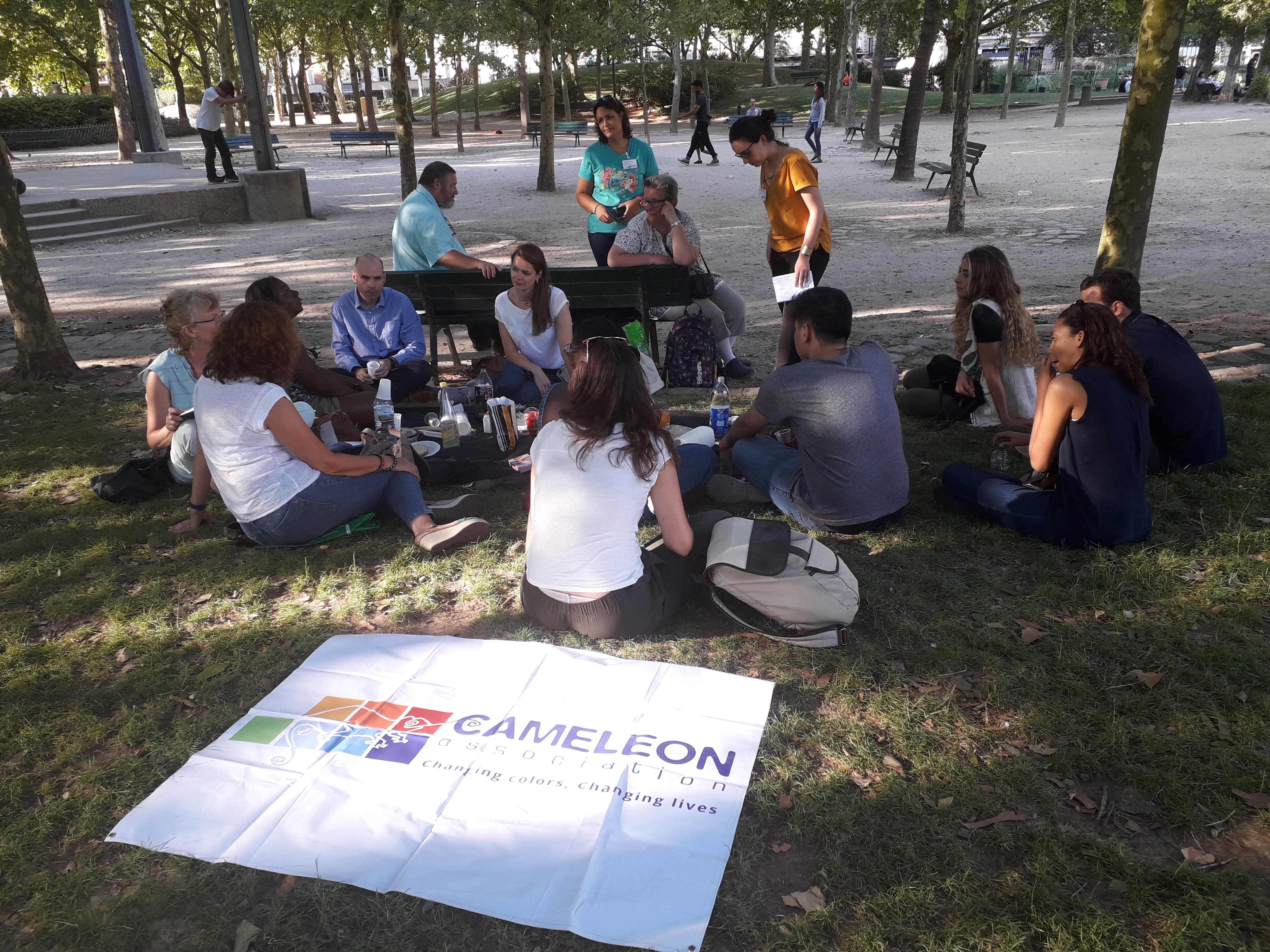 Miscellaneous
Following our move to the 15th arrondissement, the association experienced various problems with its computer installation. Thank you Jethro and Fabien for being so available and helping us out several times.
Jocelyne, a sponsor and loyal supporter of the association for many years, helps the association in its financial monitoring in the Paris office or at home. Thank you for this technical and essential support.
The whole team wishes to finally thank the summer interns who came to work with positive attitudes and great enthusiasm: Hélène to the partnerships and Thuy to the sponsorships.