*A group of young people helping others.
Las Chicas is a group created by 4 young Belgian girls aged between 13 and 15 years old to support humanitarian projects. In order to begin 2020 on a high note, they raised 1000 € for CAMELEON to buy sports equipment for Filipino children ! In October 2019, they had previously donated 1200 € to paint frescos and create a zen garden in our new center in Negros.

Their secret ? Talented and invested as they are, these young girls who also love sewing decided to make pencil cases, pouches, tote bags and scrunchies and sell them to help organizations.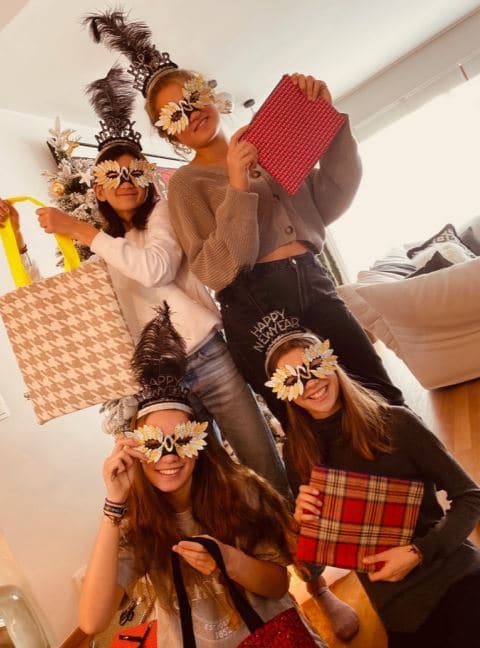 In their ideal world, « each young person would have a chance, regardless of their origin, financial situation, gender, family… It is a world where everyone would be equals and where war, famine, inequalities and physical and verbal violence would not exist.
They help support CAMELEON with their actions. A warm thank you for their mobilization ! They show that there is no age limit to volunteer. They share the great values we are defending through our actions in schools, to make young people part of the change and embody peace and fraternity and messages !
Discover their website and handicraft : https://www.collectiflaschicas.com