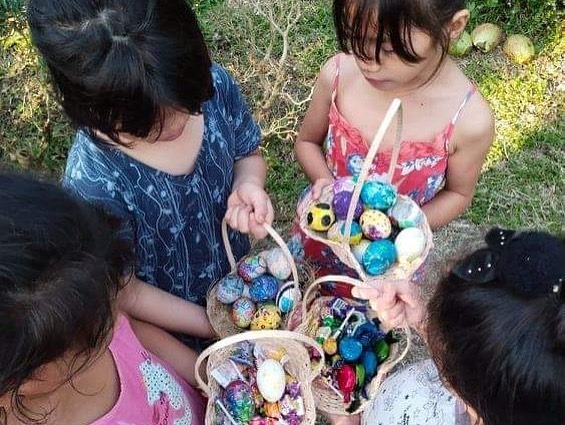 April kicked off in the Philippines with the celebration of Easter. Egg hunts were organized in our Centers for our young beneficiaries. It was a great opportunity for the girls to enjoy an activity on this important date for Filipinos. The teams are working to organize joyful and new activities for young girls who have little contact with the outside world due to the health situation in the country.
Four young elementary school girls, Maia, Raine, Alesi and Sasha, took the initiative to fundraise (with the help of their parents) for CAMELEON. As part of a project for their primary school, these young Filipinos have already managed to collect more than 100,000 PHP (approx. € 1,700)! Our awareness-raising and prevention actions in the Philippines aim to make speech freer on the taboo subject of sexual abuse. We welcome this great initiative which shows that our fight is not in vain and that even the youngest decide to get involved by carrying out their own actions.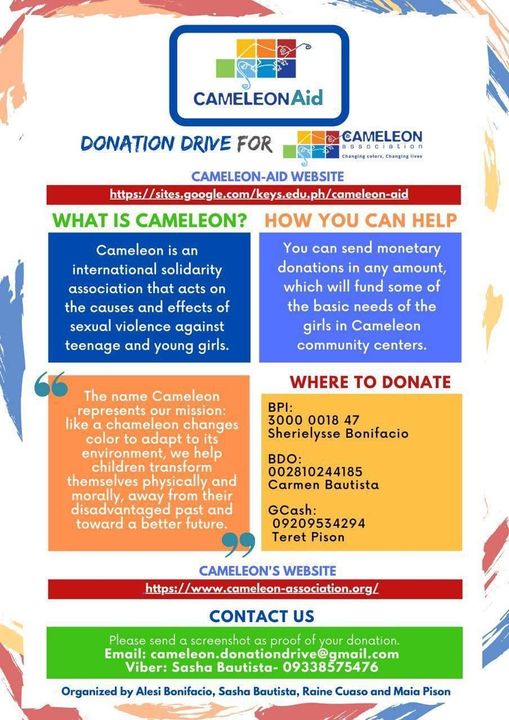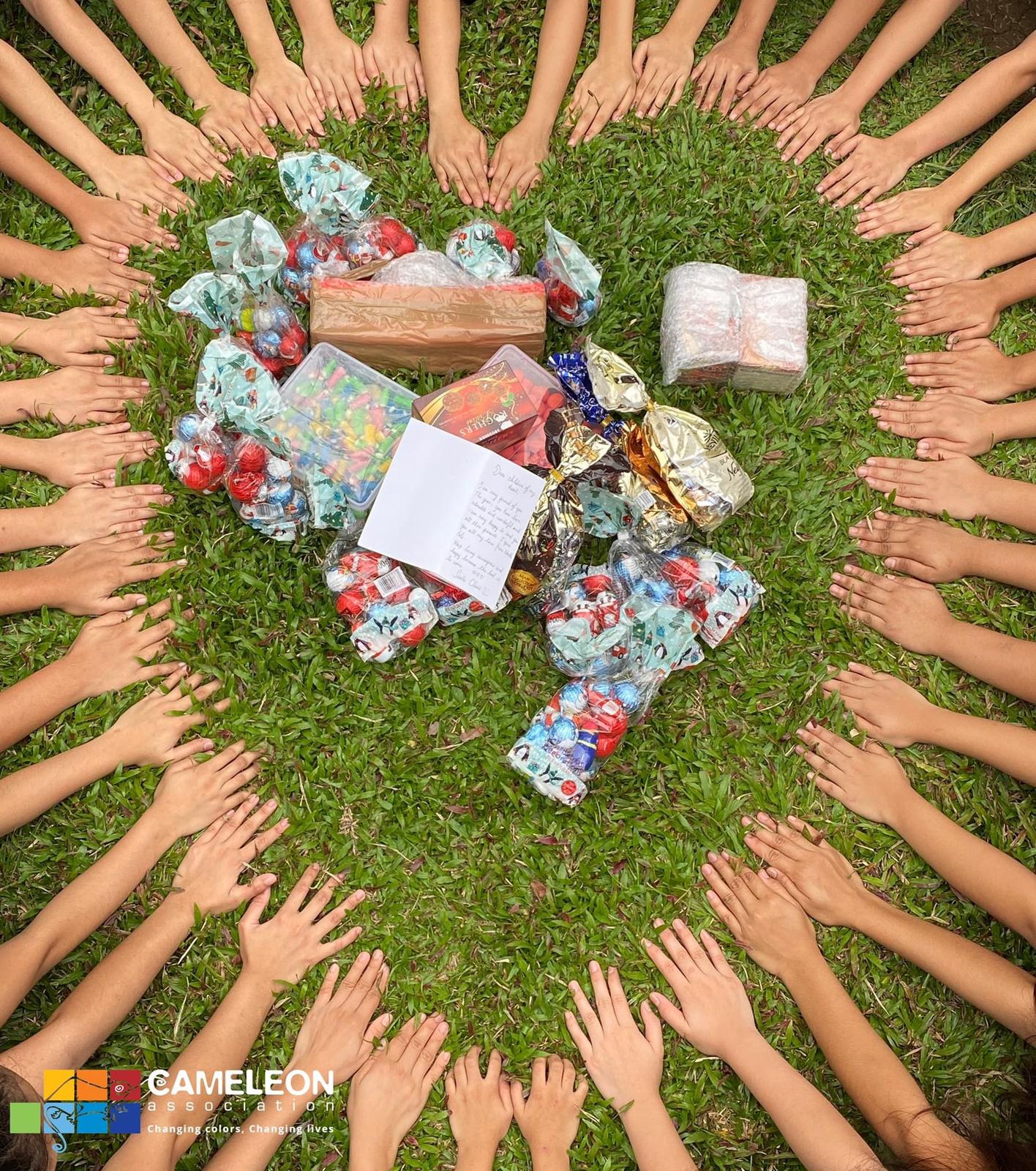 The girls of our Centers received beautiful packages this month. Thanks to Quentin and Malika as well as a couple of anonymous donors, for offering two packages full of gifts geared towards the young beneficiaries of CAMELEON. They were delighted and touched to receive clothes, cuddly toys and hairdressing accessories.
Every month, donations are sent to the Philippines to brighten the lives of the young girls of CAMELEON. We are very grateful to all of our donors and to our partner Eliza les Ailes du Voyage for making it possible to ship packages to the Philippines. With CAMELEON, you can make in-kind donations (clothing, shoes, school supplies, sports, circus, paramedical equipment, office supplies, puzzles, soft toys, etc.). Please contact us for more information.
The young girls from the Passi Centers took part in the #jerusalema challenge. This dancing challenge expanded all over social networks in 2020. The song from Africa has toured the world in a few months and is a real success. Children, adolescents, parents, caregivers, flight attendants, businesses and retirement homes have taken on this challenge, which involves all generations and all audiences. Check out their pretty choreography on our YouTube channel.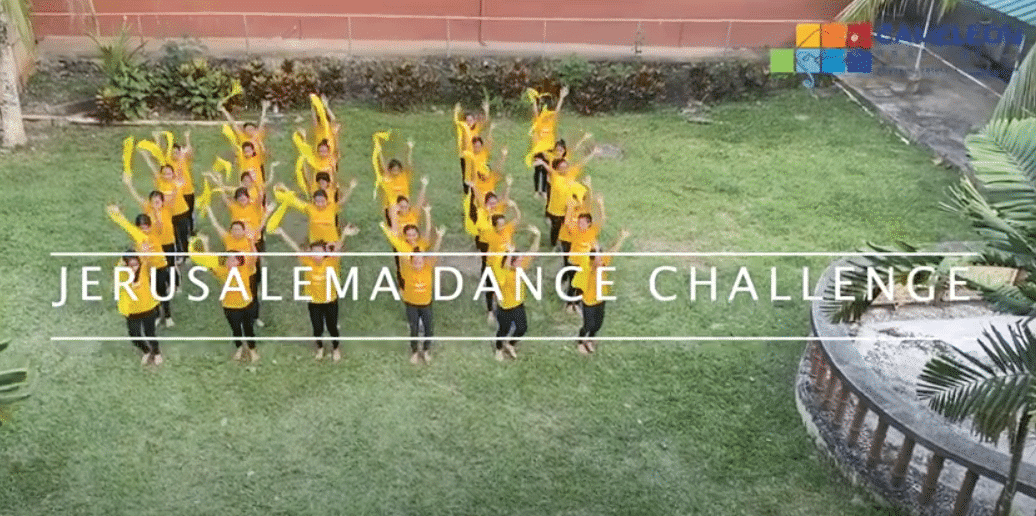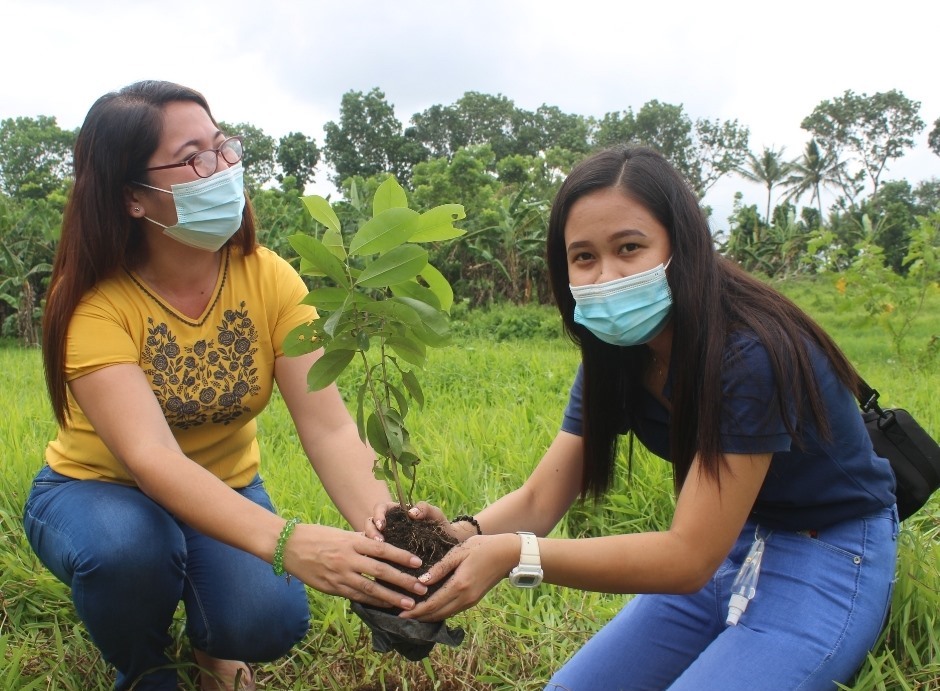 On Earth Day, celebrated on April 22, volunteer families from the communities dedicated their time to the Philippines. On the site where the future family development center will be built, the parents of the communities came to maintain the surroundings and took the opportunity to plant many fruit trees to ensure the preservation of these species in the region.