Goal : Advocating to institutions and leaders. Sharing and exchanging good practices through partnerships and solidarity events.
---
CAMELEON France reaches out to institutions to advocate for the Children's Rights, engagement and international solidarity. Through exchanging experiences, CAMELEON has been able to create many partnerships with French institutions that desire to help the young girls in the care of CAMELEON Philippines through the sharing of their experience.
CAMELEON France has created partnerships with French organizations to promote exchanges between the nations. Which allows each party to enrich the other with their shared expertise and experience.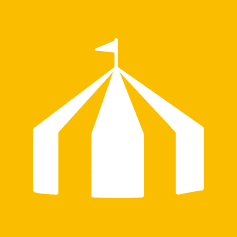 Project PHARE PONLEU SELPAK
This project has been initiated by CAMELEON France and is supported financially by the organization Les Apprentis d'Auteuil. The objective is to reinforce its circus art therapy program with a new organization: Phare Ponleu Selpak. It's a Cambodian NGO founded in 1994 by refugee youths. Amongst their objectives is the helping of young people living in extremely precarious conditions, by allowing them to put their lives back together and find stable work through performing circus arts.
This partnership has helped facilitate co-operation between the staff of PPS and CAMELEON Philippines. In 2016 PPS staff members went to CAMELEON Philippines to develop and improve the girls' abilities and talents in the performing arts.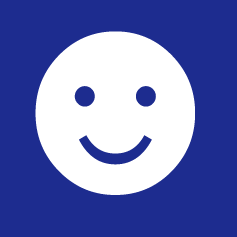 Air France Foundation
One of our biggest partners is Air France, who have supported our programs in the Philippines for more than 10 years. They have supported our work in education and helped us raise awareness of Children's Rights and international solidarity in schools across the Île-de-France region.
Thanks to this partnership, Air France has enabled us to develop our awareness and prevention programs in schools throughout France.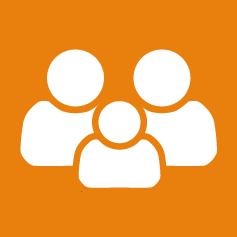 Les Apprentis d'Auteuil
Within the frame work of Olympics for Solidarity, CAMELEON France works with different establishments within the Apprentis d'Auteuil to create awareness workshops that promote Children's Rights and international solidarity. The objective of this work was to discuss CAMELEON, the lives of children in the Philippines and mostly shine light on various issues. Touched by our work, Les Apprentis d'Auteuil have since given further support to CAMELEON. Work to benefit CAMELEON has been undertaken as well as the raising of funds for:
The construction of 2 libraries for VCCs (Voice of CAMELEON's Children ambassadors) and CYHA (Cameleon Youth Health Advocates)
The Renovation of Ilolio Library.
The purchasing of IT equipment and furniture to help the work of CAMELEON's youth ambassadors.
Training of VCCs and CYHAs who will work on a multitude of projects including one that helps an Aeta tribe in San Enrique
The construction of a new library in Negros' center which will open its doors at the same time as the center, as the center currently is under construction.
This partnership between CAMELEON Philippines, CAMELEON France and Les Apprentis d'Auteuil continued to be pursued with Richie's arrival in France.  Richie is a CYHA and former beneficiary of CAMELEON Philippines, whilst doing civic service for Les Apprentis d'Auteuil in Lisieux, France in September 2018. During this time he assisted the English teacher, helped serve meals and shared his experience with CAMELEON with school children. In July 2019 Richie returned to the Philippines having finished his civic service in France and obtained an A2 Diploma in French. Bravo Richie! He now wishes to find work in either the catering and hotel business.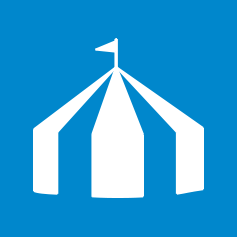 The Circus at CAMELEON with the ENACR
Partners of CAMELEON for 10 years, the Ecole Nationale des Arts du Cirque de Rosny-sous-Bois (Rosny-sous-Bois National School of Circus Arts) has helped out multiple times with student and teacher volunteers in the Philippines for training young girls in circus arts. Starting from 2020, this program will officially be integrated in to the school's learning curriculum. Every 2 years, a new mission will be organized together with the students to give a new boost to the circus therapy program. By strengthening this partnership, the two institutions hope to provide a more positive impact for young victims of sexual abuse.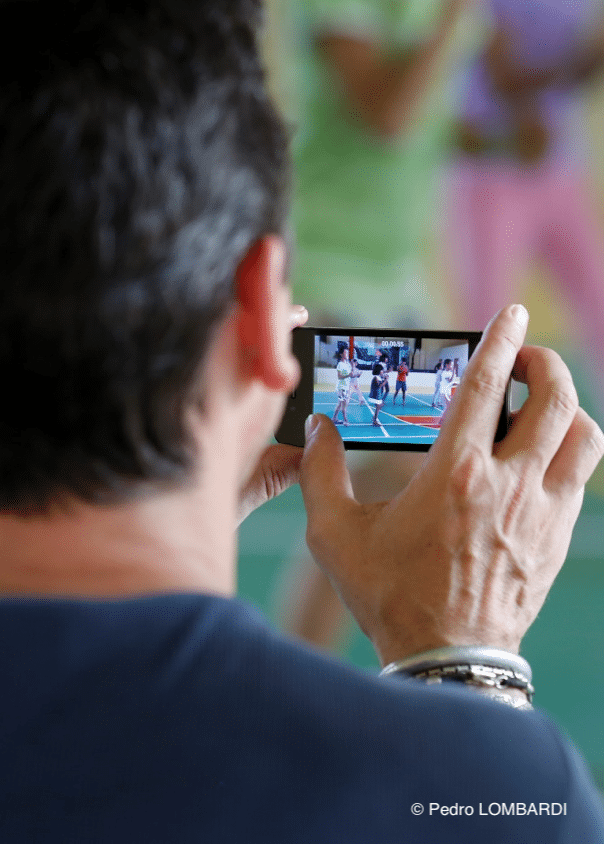 «I have been a godfather now for many years. I have the chance to meet my god-daughter each time I go to the Philippines. But beyond my connection with her, I work equally with all the other girls. It is through the circus that I try to channel and expend this beautiful energy…To perform in front of a crowd is a wonderful way to rebuild your life.»
– Patrick Mattioni, Teacher at the ENARC and Godfather
Discover our other program in France