Transversal Action – Health
Transversal action Health – Actions' presentation
CAMELEON has made health a priority. The association provides quality medical care to all children following its programs.
It also supports families and populations of surrounding villages by educating them to the basic rules of hygiene and prevention.
Nutrition classes, prevention and hygiene awareness, and first aid training are provided for girls in the Personal Rehabilitation and Reintegration and Independence programs. Young people from villages are also trained each year to promote health to other young people.
The association regularly organizes information meetings for health education and prevention (screening and prevention of diseases, prevention of STDs, good practices in sexuality and hygiene, training in first aid).
CAMELEON has also signed a partnership with the city of Passi for the creation of a Teen Health Center for sex education to prevent early pregnancy and STDs.
Total budget of the program : €34 000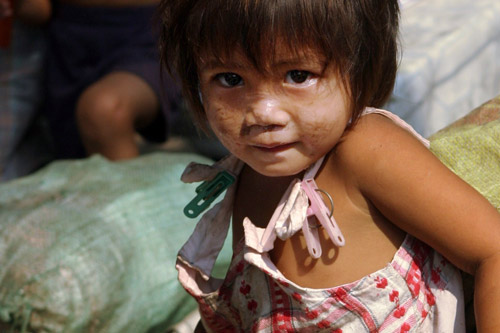 96% of beneficiaries are healthy
4% of beneficiaries have suffered from mental disease needing an intensive treatment or a medial help but most of them already suffered from those pathologies before they got in the program.
94% of young girls have a normal BMI the number of overweight girls has gone from 6 to 2)
97% of children helped by the program feel healthy, with a mental and physical strength. They are striking a balance in their academic and familial life, in a good spirit.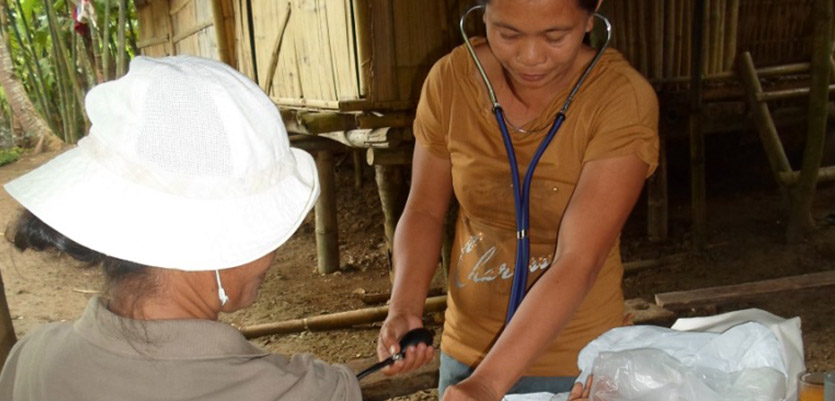 Josiphine Paborada is the mother of one of the children sponsored by CAMELEON. She is also the president of her community of Gines Nuevo, Passi City.
She came to attend the conference on good hygiene and sanitation measures organized by Caméléon on January 26, 2014.
All hygiene measures were explained during this day, which allowed her to better understand the issues.
« Having not completed my schooling, this training was for me the opportunity to learn a lot. For example, I remember that coughing in my arm instead of doing it in my hand, prevents the spread of bacteria when cooking. It's common sense but I did not do it until now. We also learned to wash our hands and brush our teeth properly, which then allowed me to pass this knowledge to my children. Now it is they who remind me to wash my hands before meals. The most amazing thing is to see my 3 year old daughter wash their teeth alone after each meal »
– Josiphine Paborada of Gines Nuevo